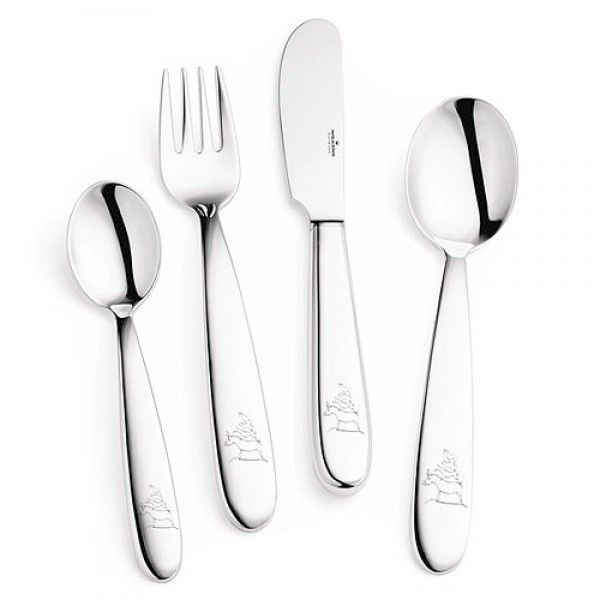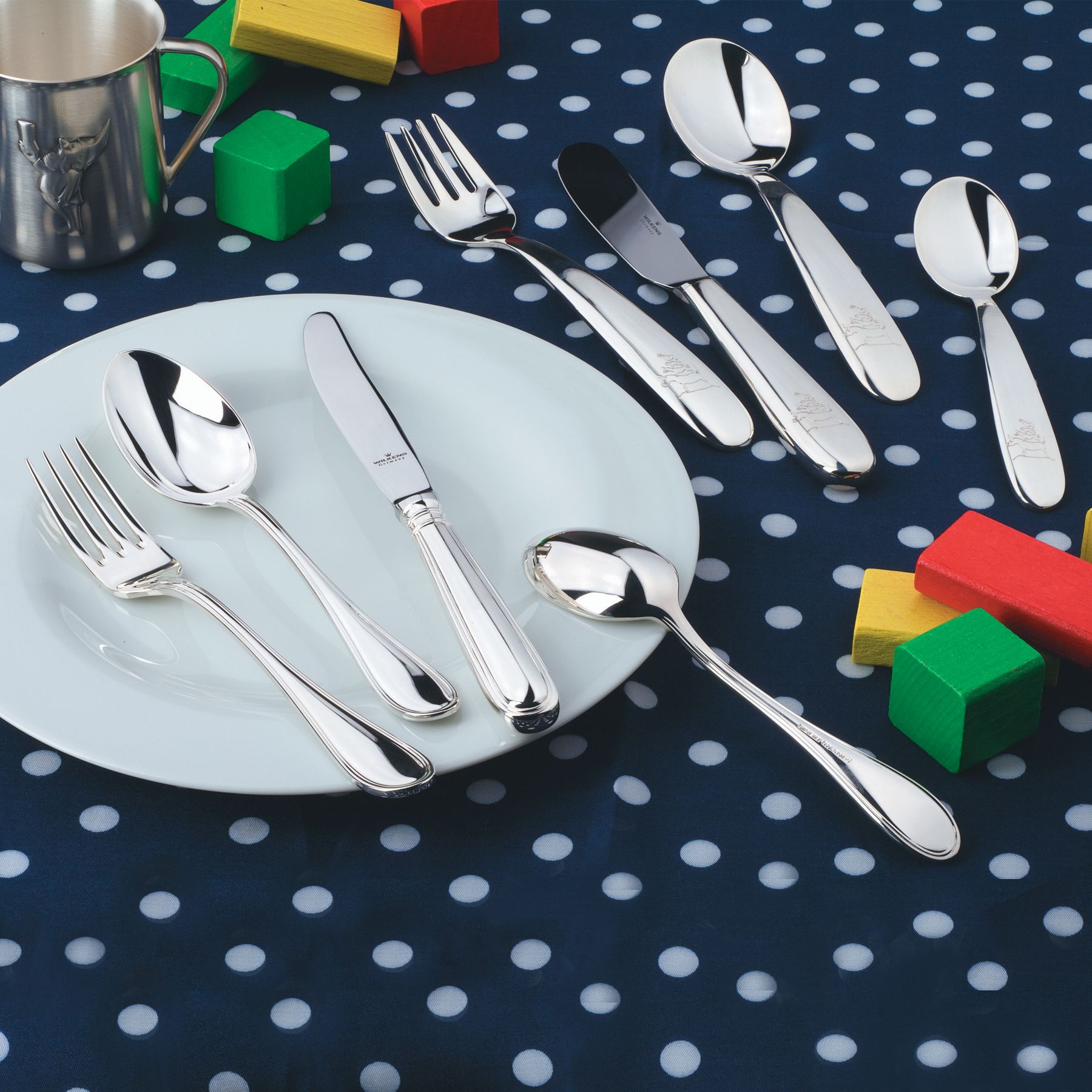 4 pcs. Children's cutlery Piccolino with engraving "Bremer Stadtmusikanten"180g Royal silver plating
Noble children's cutlery from WILKENS in 180g Royal silver plating for children's hands:
Set in gift packaging consists of 1 children's spoon, children's fork, children's knife and small spoon.
On request with individual WILKENS master engraving (extra charge).
Here you can find details about engravings
---
14 days cancellation period (does not apply to customized cutlery)
4 pcs. Children's cutlery Piccolino with engraving "Bremer Stadtmusikanten"180g Royal silver plating