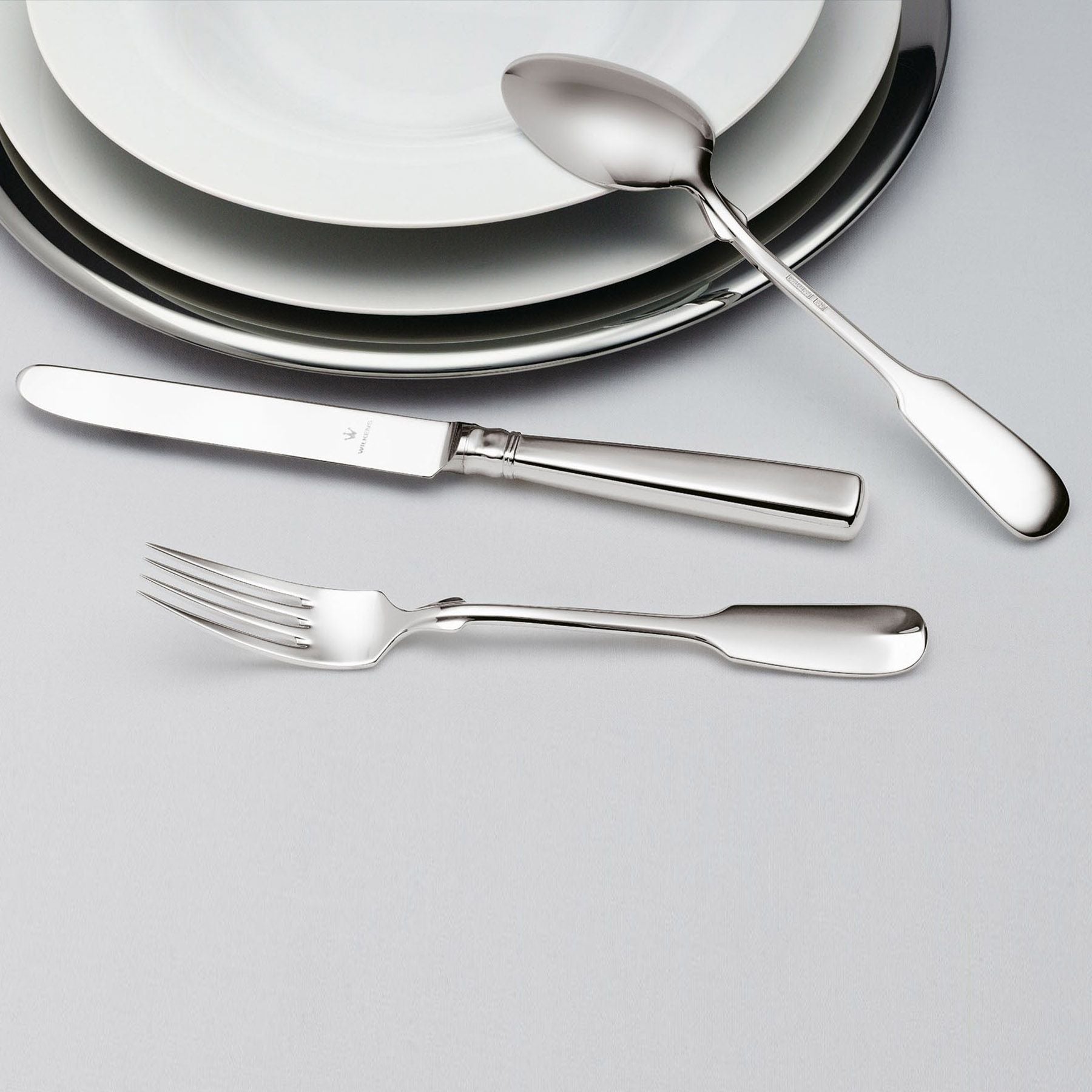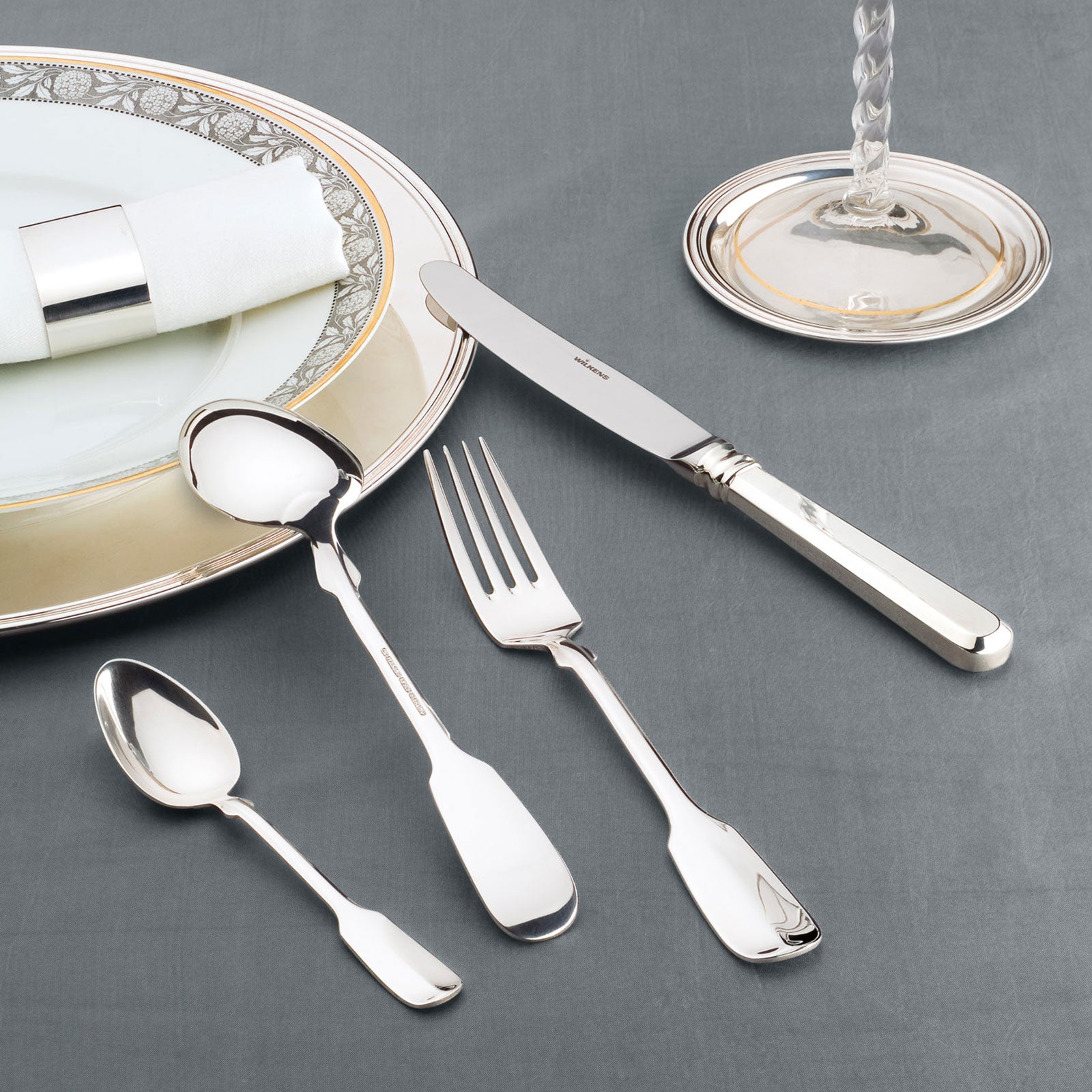 71 pcs. silver cutlery set Königsspaten 925 sterling silver
High-quality cutlery set from WILKENS in sterling silver for 12 people:
Cutlery set consists of each 12 dinner spoons, dinner forks, knife knives, coffee spoons, cake forks. Each 2 meat forks and each 1 cream soup spoon, cake server, soup ladle, gravy ladle, salad/compote spoon, salad fork, vegetable spoon, potato spoon and sugar spoon. On request with WILKENS master engraving (extra charge).
Here you can find details about engravings
---
14 days cancellation period (does not apply to customized cutlery)
71 pcs. silver cutlery set Königsspaten 925 sterling silver