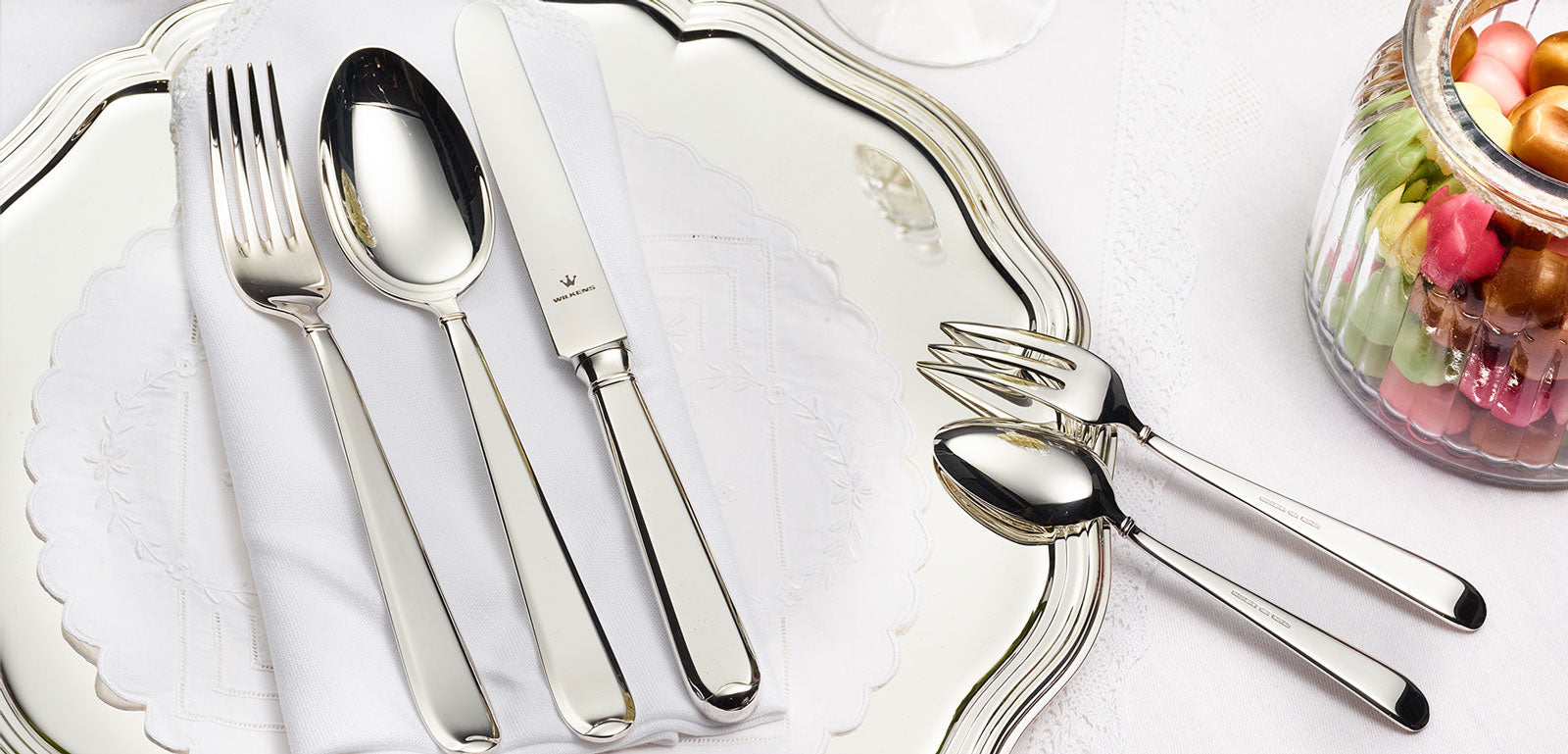 Gala 925 sterling silver
"Noblesse oblige" could be the name of this design, which expresses "joie de vivre" at the highest level: WILKENS GALA. The jewel-like, faceted contour, the finely modeled "double ring" and the expressive lapel ornament work together to increase the pleasures of the table.

Design: Walter Storr for WILKENS, 1993

The WILKENS GALA cutlery is available in a cutlery set or in individual cutlery pieces in sterling silver or silver-plated, as are the serving and cutlery serving pieces.