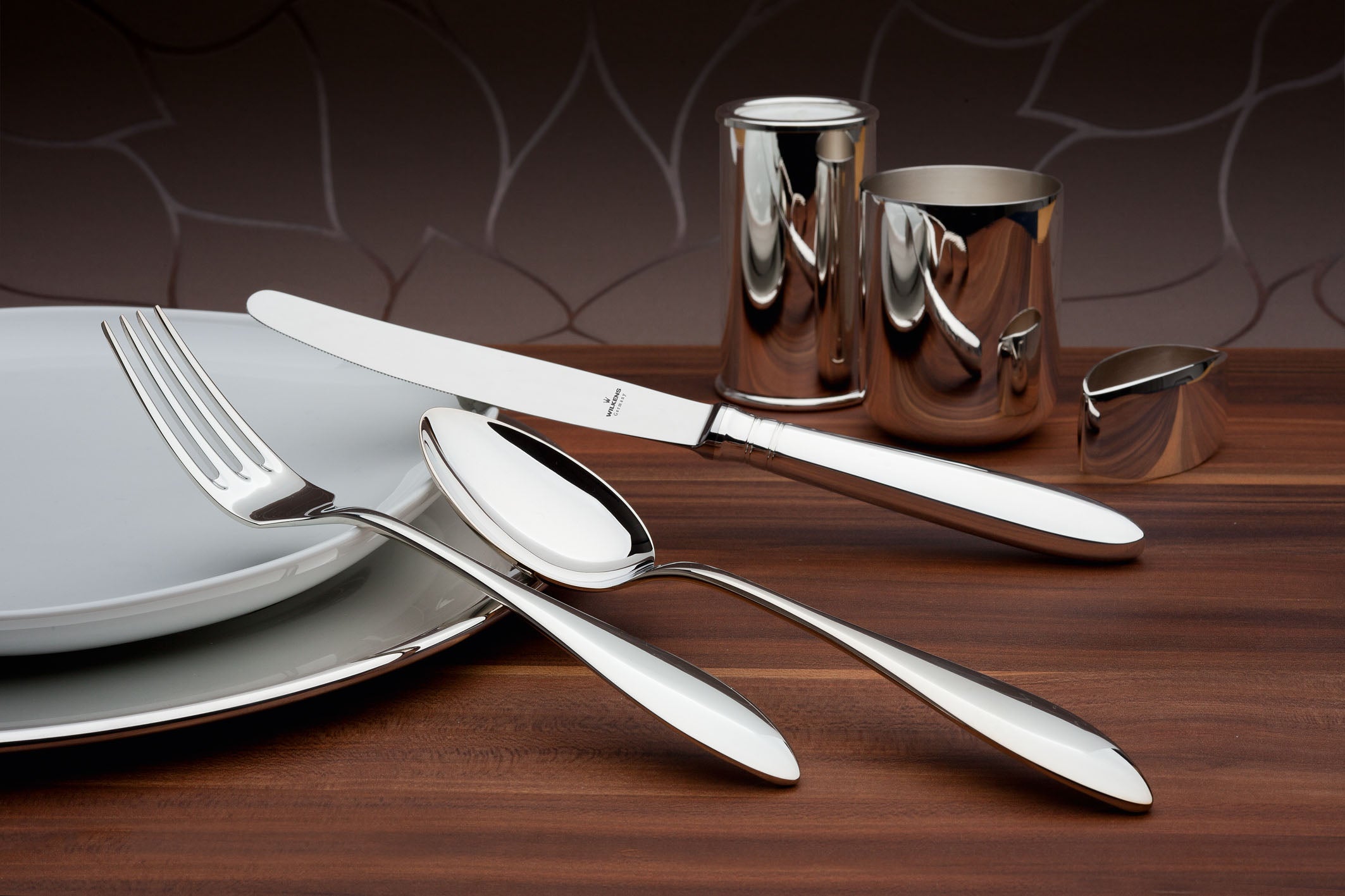 Silhouette 180g ROYAL silver plating
The sovereign elegance of the lancet shape with the dignity of its simplicity eludes the comings and goings of fashion change. Proven timelessness as a value in itself. The WILKENS SILHOUETTE table cutlery is an outstanding example of WILKENS design quality.

Design: Walter Storr, 1984.

The WILKENS SILHOUETTE tableware is a highlight for every coffee table. The timelessly modern Wilkens coffee or tea table accessories from the SILHOUETTE bodyware impress with their perfect workmanship and are a symbol of fine culture and perfect enjoyment.

Our master engravers will be happy to engrave your SILHOUETTE cutlery, tray or accessory according to your personal wishes.