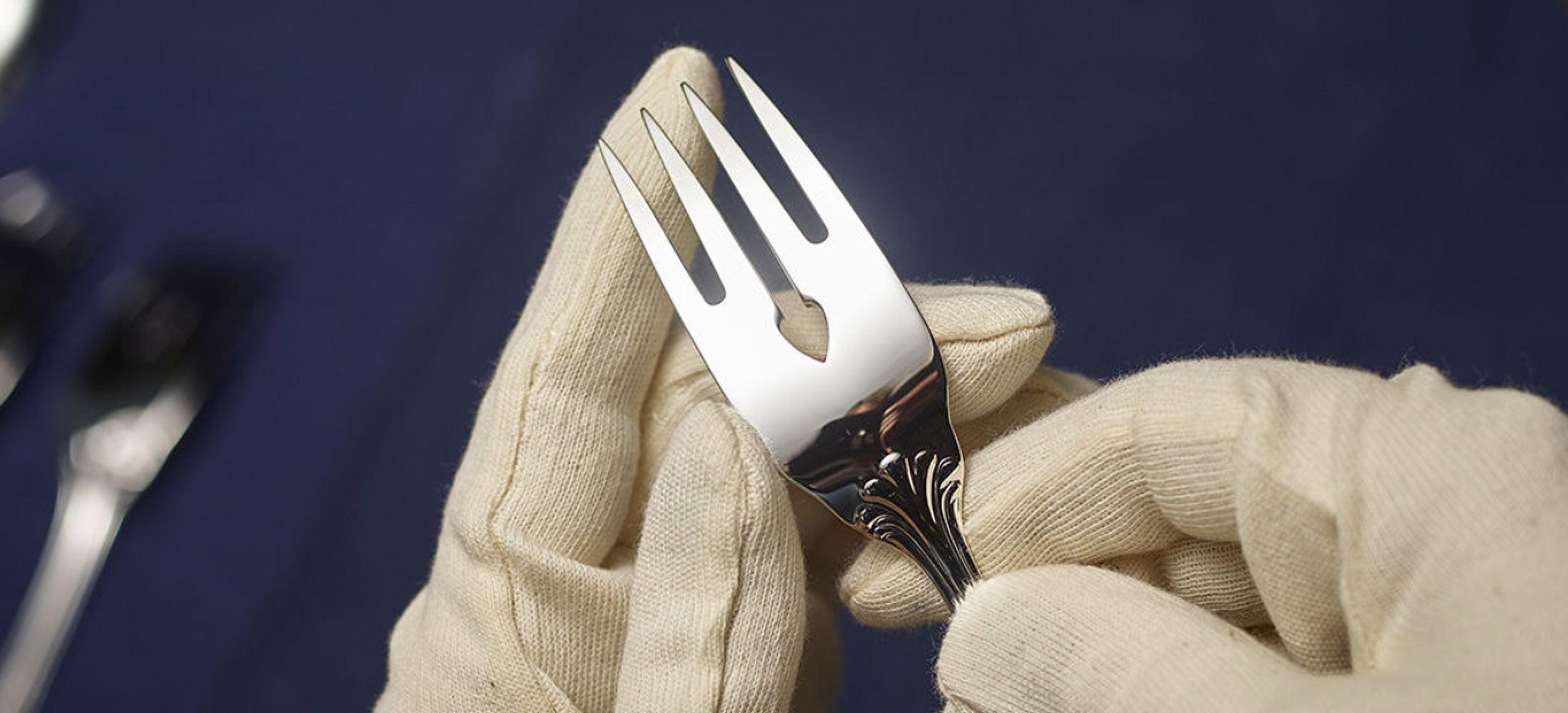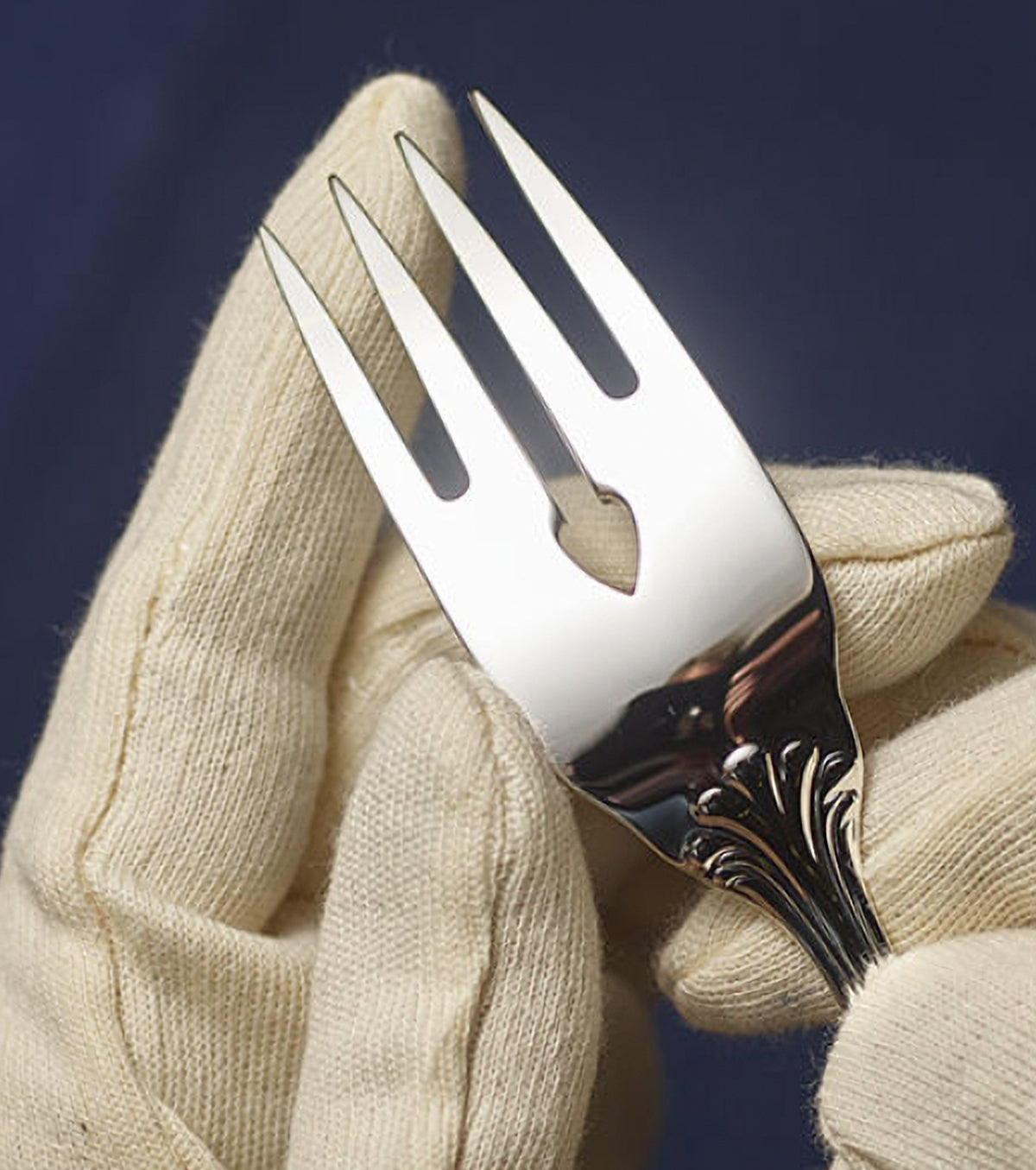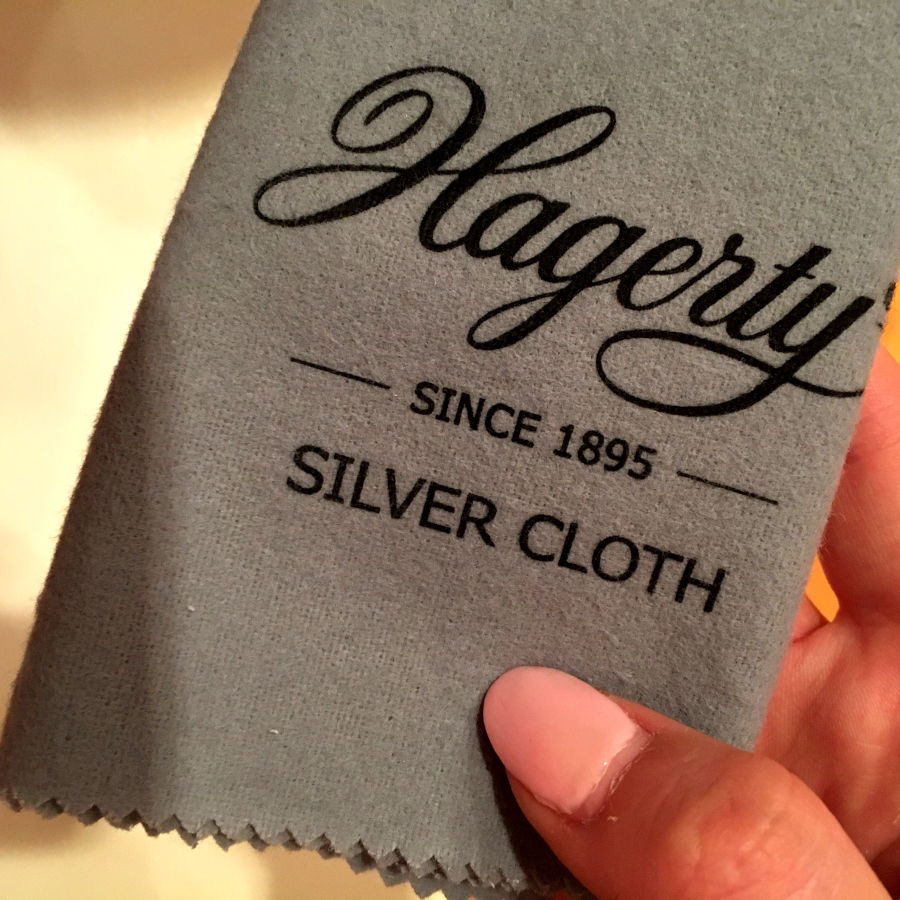 Care of WILKENS silver cutlery, silver-plated cutlery and table silver
The twinkle of the stars and the gleam of the moonlight... if you want to keep your silver cutlery as fascinatingly beautiful for generations as you received it when you bought it, we recommend careful and regular silver care. Because even if WILKENS silver cutlery and table silver is of the finest quality and has been manufactured with master craftsmanship for generations, the fine and noble material needs special care in order to remain so uniquely beautiful over many decades of family table culture.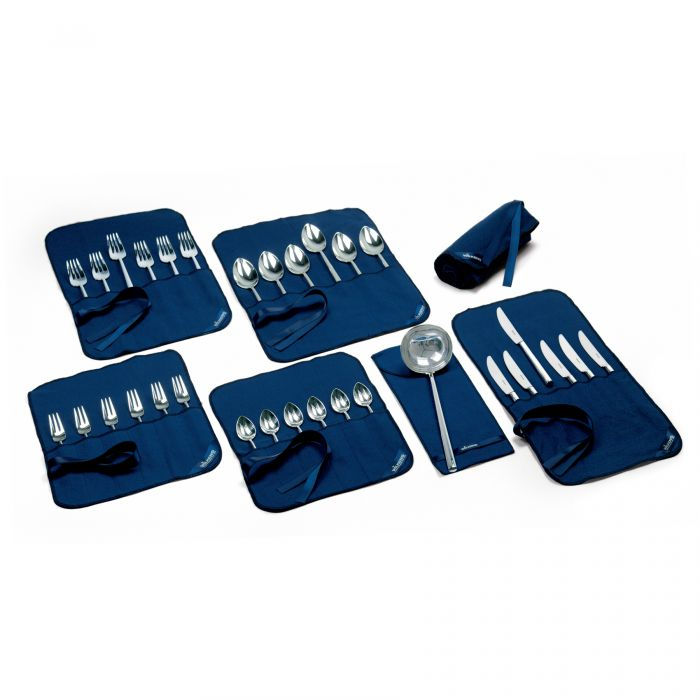 We would be happy to advise you on the care of your fine WILKENS silver cutlery
Our competent staff will be happy to explain how you can best care for your WILKENS silver cutlery and will be happy to advise you on the possibilities of professional cleaning in our silver manufactory, where your silver-plated cutlery and table silver made of 925 sterling silver will be expertly cleaned and polished to a new shine.

We offer you high-quality cutlery cassettes and cutlery bags for safe storage of your fine silver cutlery and silverware.
Use silver cutlery daily and prevent tarnishing
Our high-quality WILKENS silver cutlery can be used every day. This prevents the cutlery from tarnishing (oxidizing) and gives your cutlery a very personal patina. WILKENS silver and silver-plated cutlery can be cleaned in the dishwasher.
For special silver care, we recommend cleaning and polishing care products from Hagerty's range of care products - available in the WILKENS online shop. The storage bags for cutlery and table accessories are suitable for storing rarely used silver objects. They protect your valuable silver from tarnishing and scratches.
In this way you keep the shine and the joy of your WILKENS silverware for a long time.