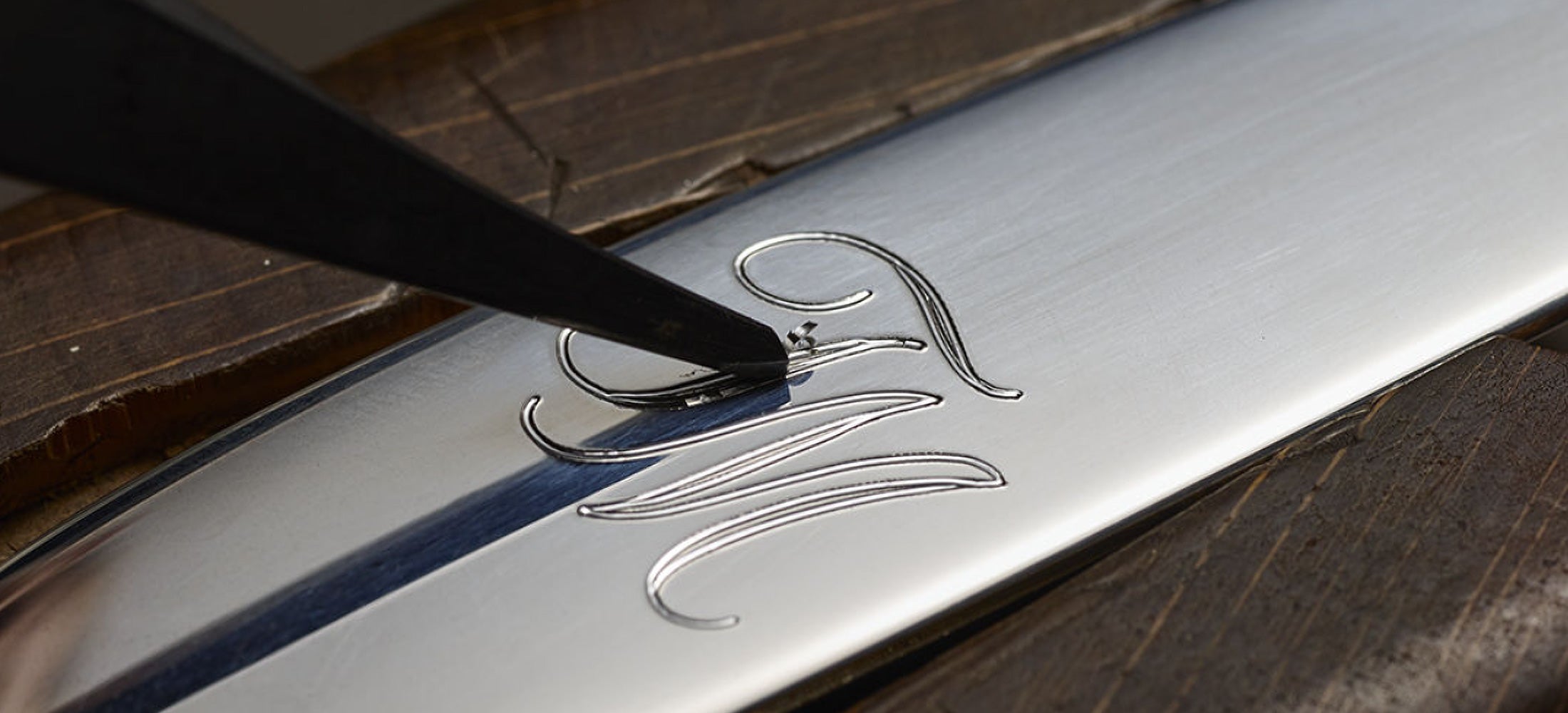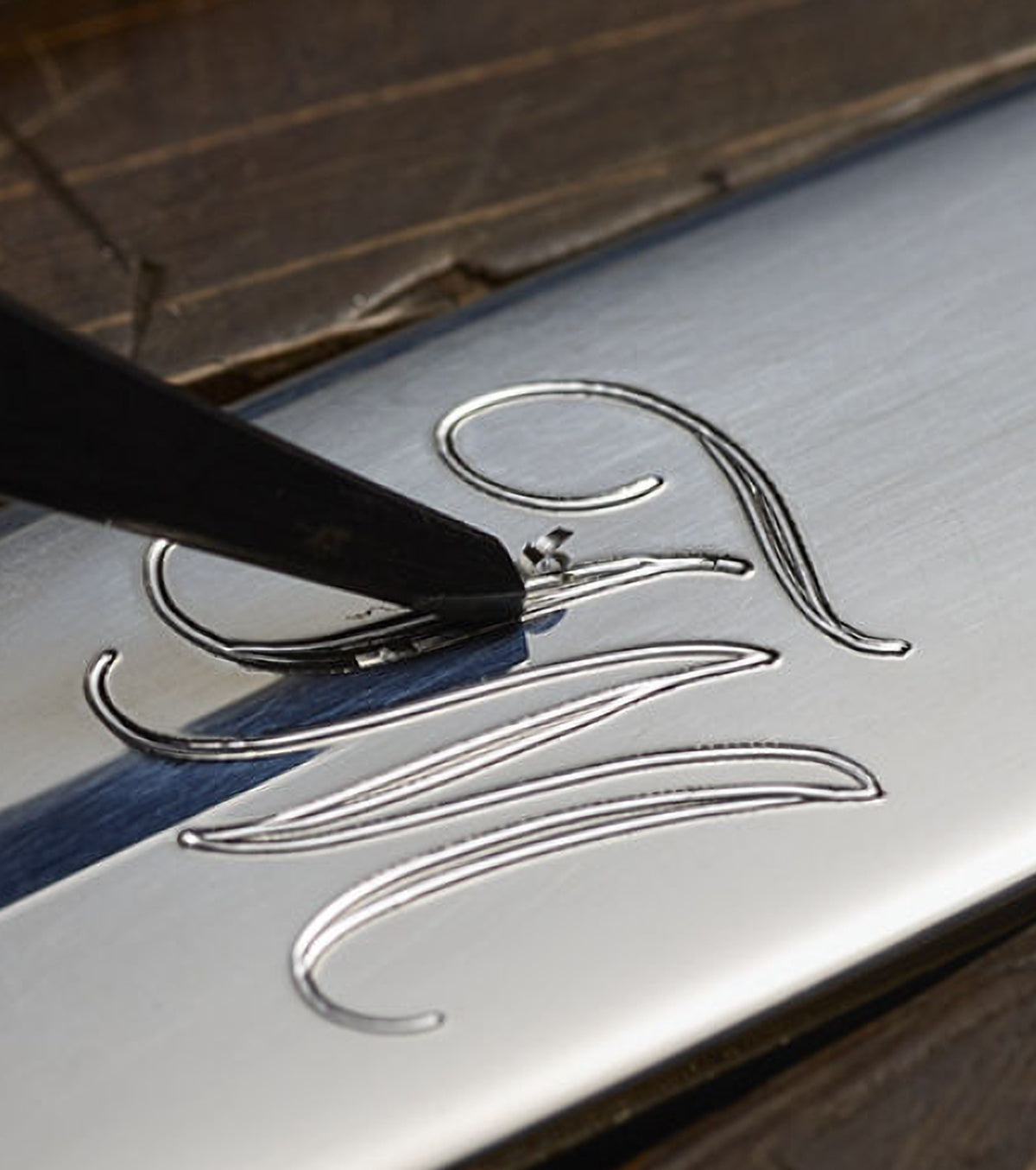 Give your cutlery a personal touch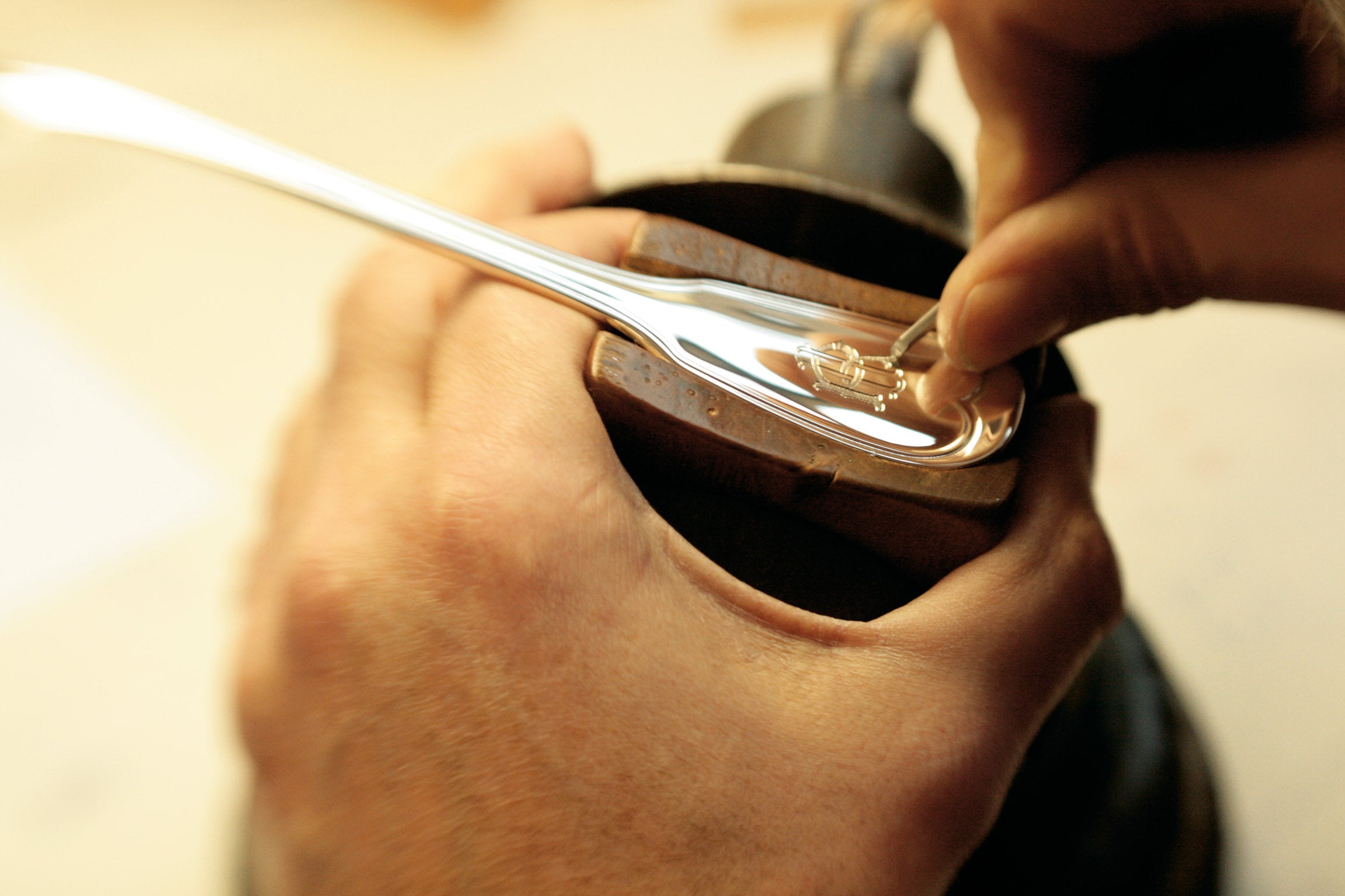 Engravings - Personalized Silversmithing
Give the gift of everlasting uniqueness: With an engraving, every silver cutlery, cutlery item or WILKENS home accessory with 180 g silver plating, made of 925 sterling silver or 18/10 stainless steel becomes an individual piece of jewelery with an unmistakably unique touch. The date of birth on a silver napkin ring, the family coat of arms on a bowl, a vase or on a glass plate and the monogram on a silver cutlery testify to style and a sense of the tradition of cultivated family table culture.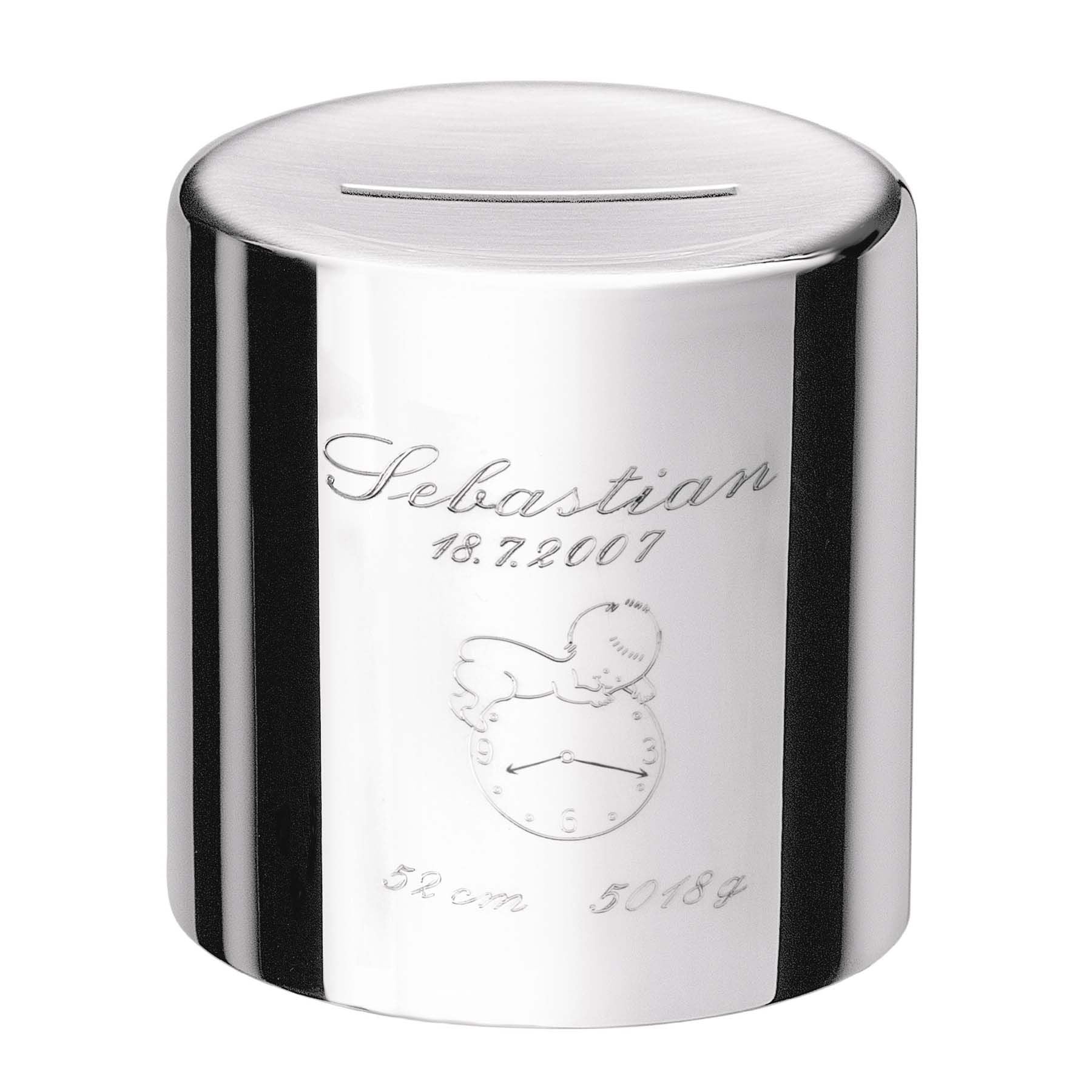 Our claim to every engraving: Perfection
A childbirth spoon or a silver-plated money box from WILKENS are unique gifts that will be remembered. With an engraved dedication and the date of birth, they become very personal gifts that will accompany the newcomer throughout life.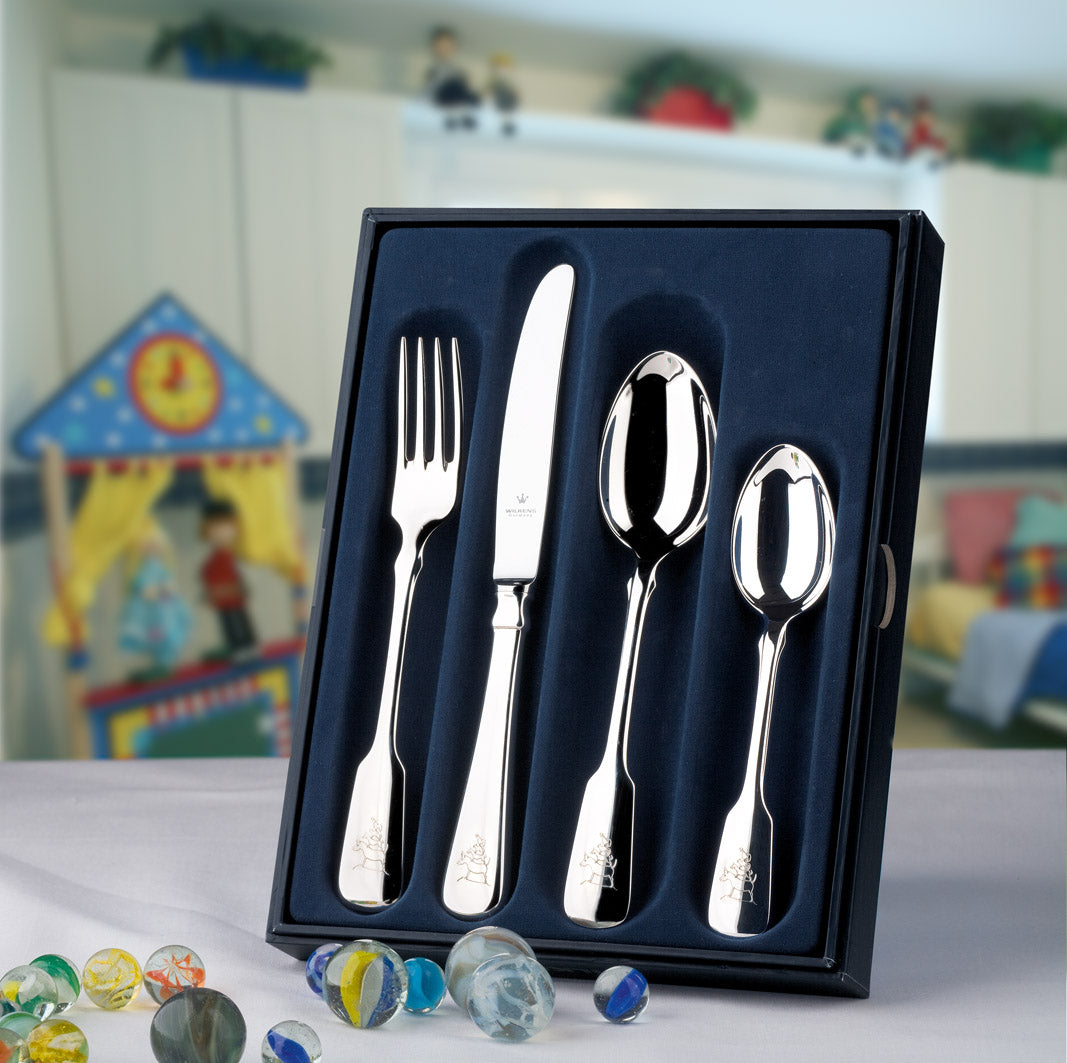 For christening: WILKENS children's cutlery with engraving and christening cup made of 925 sterling silver
A silver-plated or silver christening cup with an engraving of the name and date of the baptism and a silver-plated or silver WILKENS children's cutlery set with an engraving of the name, a child's motif or the date are traditional christening gifts from godparents and close relatives, which the baptized person still cherishes in adulthood and later likes passed on to their own children and grandchildren. At WILKENS you can choose from various beautiful and classic children's cutlery and christening mugs with and without a motif.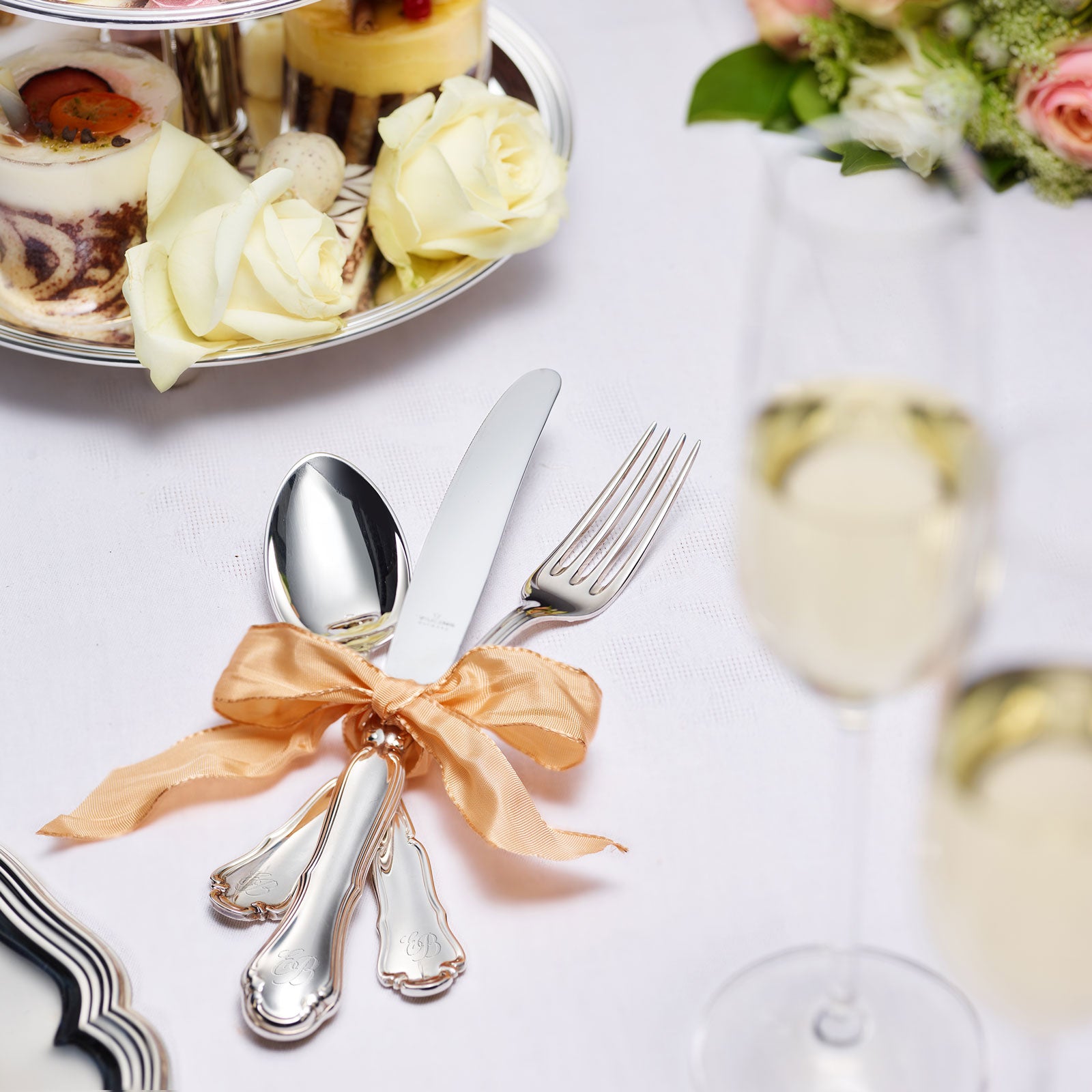 For the wedding: silver cutlery and silver-plated home accessories with engraving of the monogram
Cultivated table culture is a good basis for a functioning partnership, because eating together in a beautiful atmosphere promotes team spirit and encourages conversations that often don't happen by themselves in the hustle and bustle of everyday life. Silver cutlery or silverware engraved with the bride's monogram or family crest is therefore a traditional wedding gift of great beauty and meaning. In addition to the engraved and silver-plated or silver cutlery, there are home accessories with the same or matching engraving, such as silver or silver-plated serviette rings, vases, bowls, underplates or candlesticks from WILKENS - for a beautifully set table - and beautiful moments on good and bad days .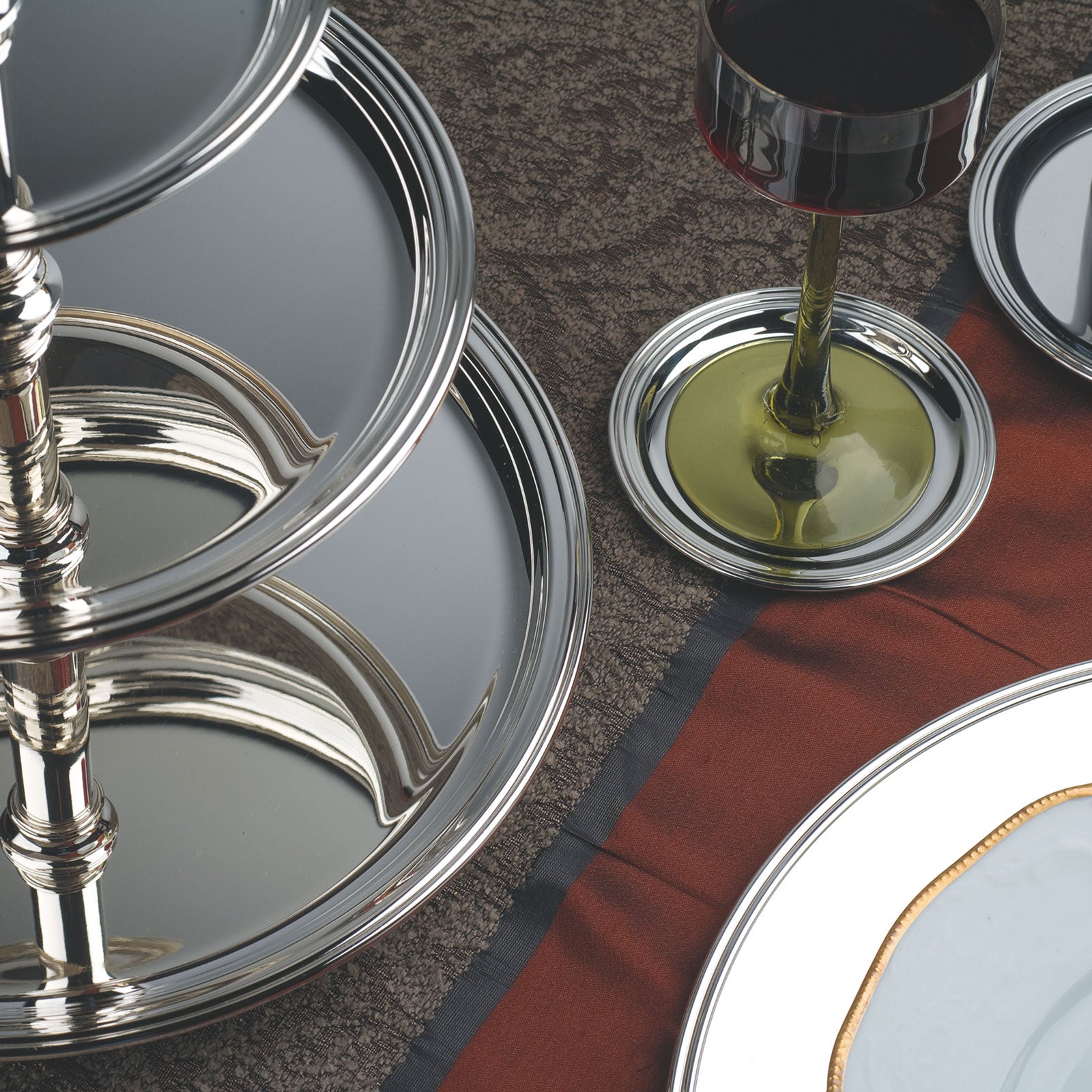 For special occasions: mugs, bowls and picture frames engraved with a dedication
The brilliant state exam, the hard-fought victory, the long-awaited promotion and the well-deserved retirement: special occasions deserve special recognition. A silver-plated or silver mug, bowl, silver tray or, for example, a picture frame with an engraving of a very special dedication are gifts that fit the context of an extraordinary occasion and show the recipient lasting appreciation, respect and recognition - just as it is due!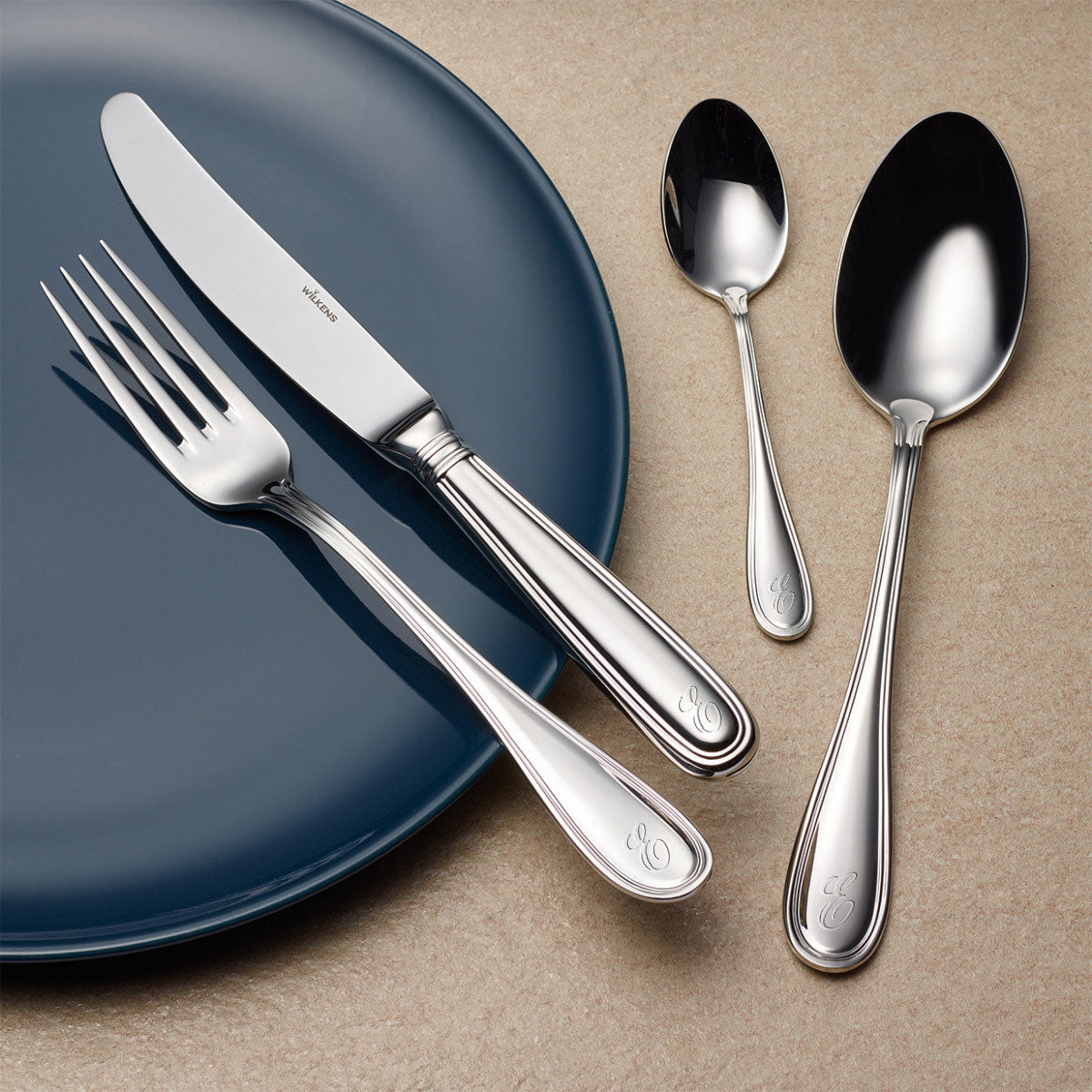 Hotel silver: engraved silverware shows style and personality
Only a restaurant that attaches particular importance to style and quality shows its guests respect and appreciation with silver cutlery engraved with the logo, the hotel name or the hotel crest. With fine silver cutlery, your guests will not only taste your dishes particularly well, they will also be happy to return to your table set with your engraved silver cutlery - with friends, family and special business partners.