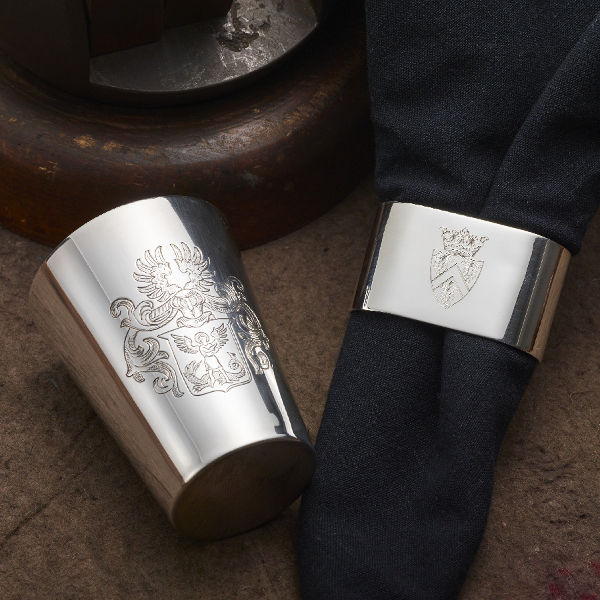 engraving order
With a great deal of talent and dedication, our experienced master craftsmen incorporate the motifs, letters and words you have chosen into your WILKENS silver, paying meticulous attention to every detail. 200 years of silversmith tradition oblige us to claim: only the highest perfection deserves the designation WILKENS master engraving.
engraving prices
A letter as a monogram: 8 €
Two letters monogram: €11
Font engravings per letter or number: €2.80
Gravurpreise Tafelgeräte (Teller, Tabletts, Becher)
Ein Buchstabe als Monogram: 23 €
Zwei Buchstaben als Monogram: 29 €
Schriftgravuren pro Buchstabe oder Zahl: 2,80 €
Hinweis
Bei Individualisierungen/Gravuren verlängert sich die Lieferzeit um ca. 10-12 Tage.