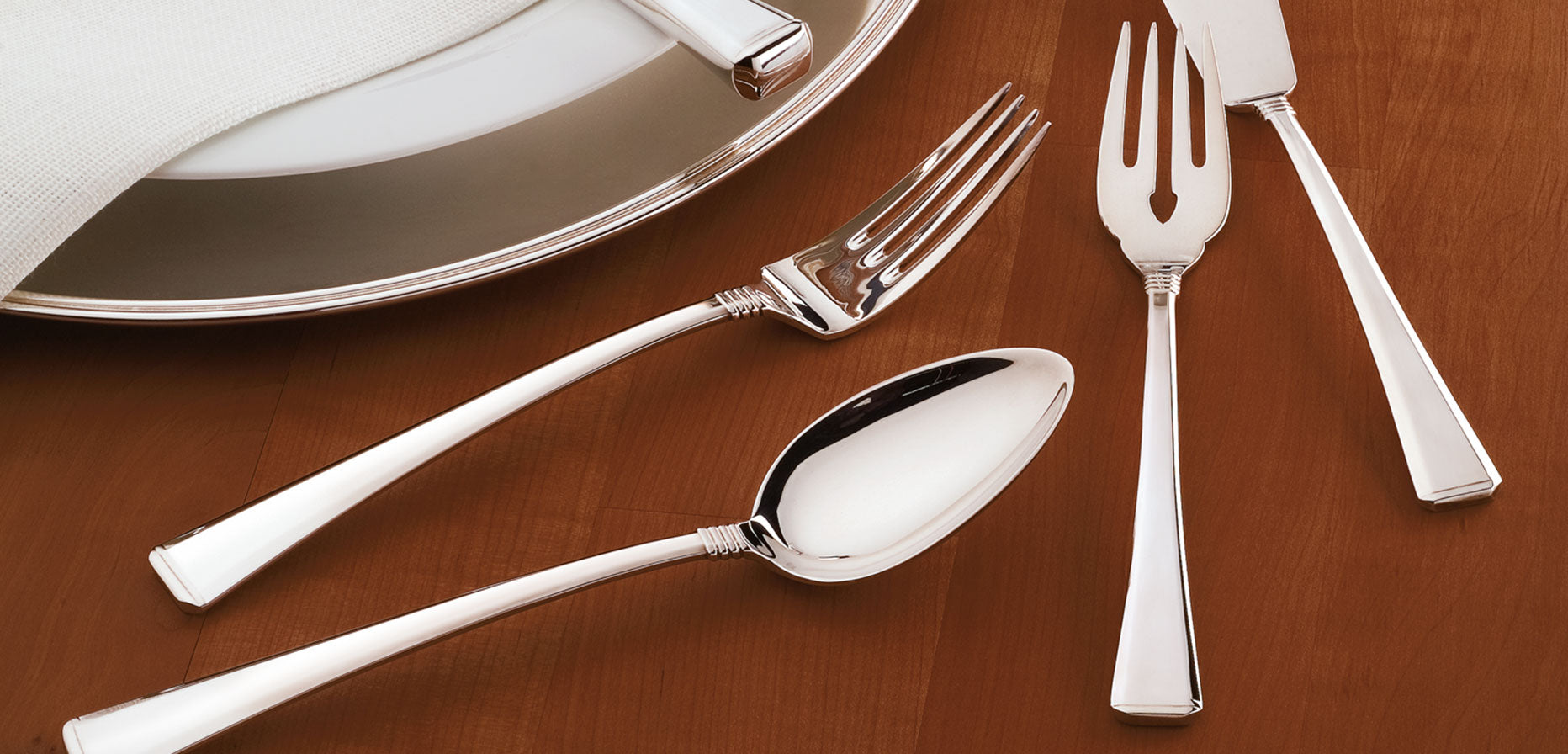 Prado 925 Sterling Silver
Elegance in the trapeze. WILKENS PRADO is a set of cutlery that expresses characterful elegance thanks to its striking, slim trapezoid shape and jewel-like faceting. The light is reflected clearly in its smooth surface, and each piece feels weighty in your hand. A highlight for every festively set table. Design: Walter Storr, 1992.

WILKENS PRADO cutlery is available in a set or individually with a selection of serving cutlery.

We would be happy to customize your WILKENS cutlery with a personal WILKENS master engraving according to your wishes.