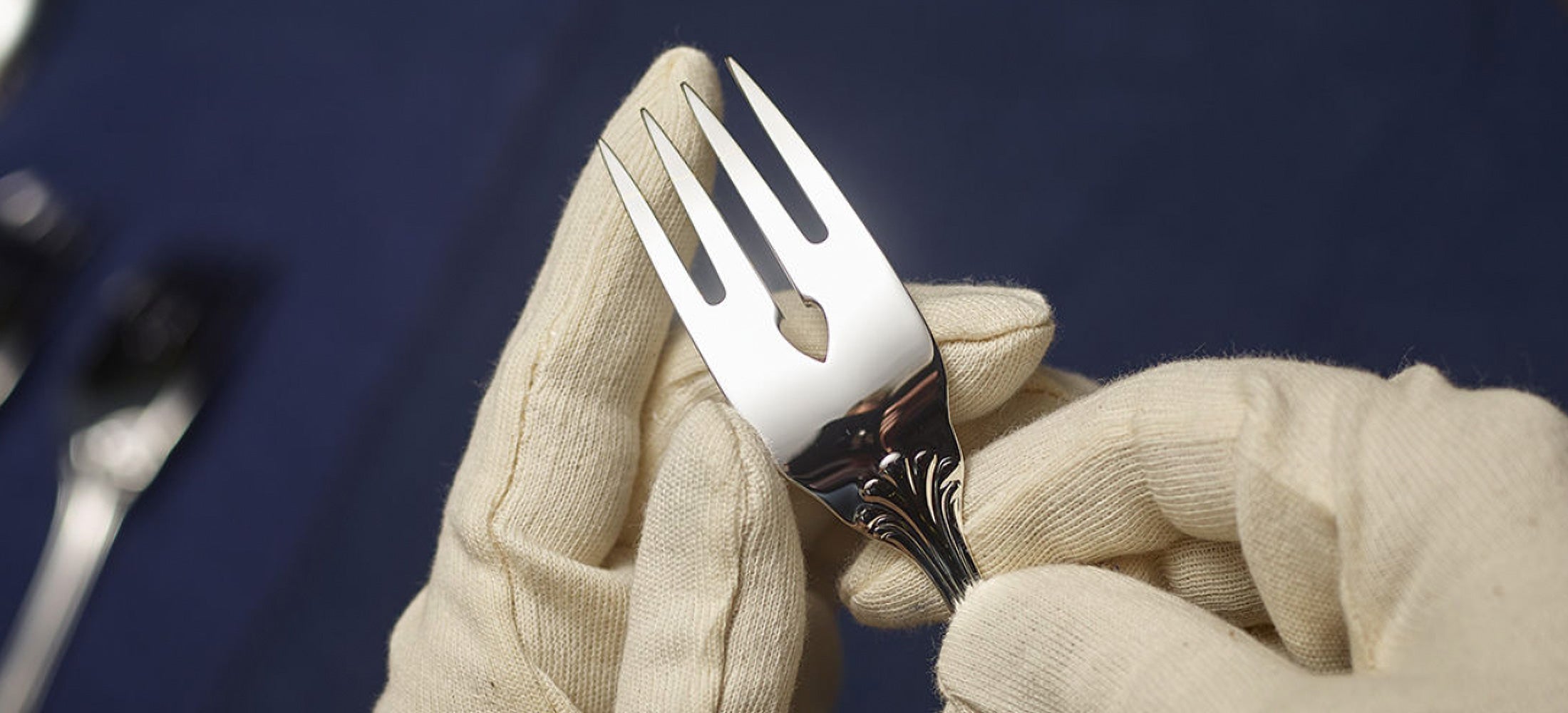 Your family silver is important to us!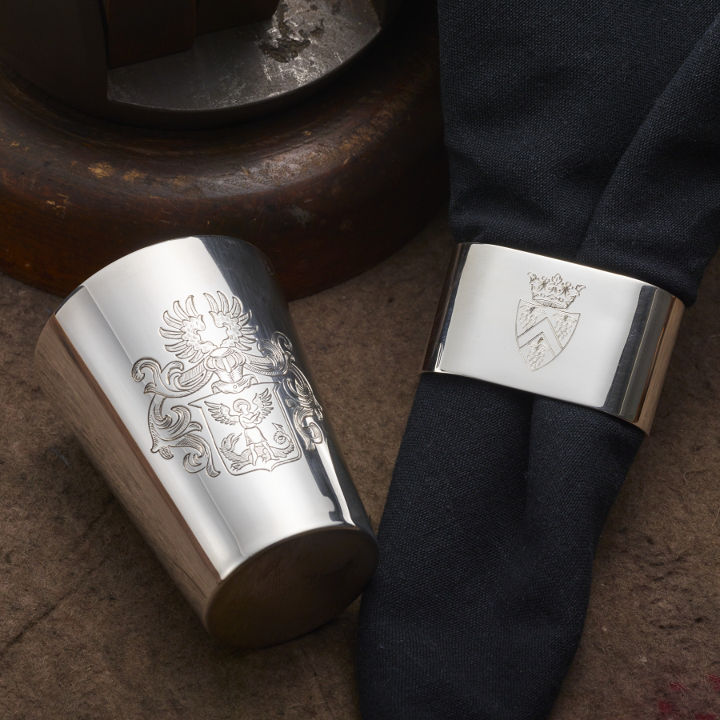 Engravings – personalized silversmithing is a tradition at WILKENS
Give the gift of everlasting uniqueness: With an engraving, every silver cutlery, cutlery item or WILKENS home accessory with 180 g silver plating, made of 925 sterling silver or 18/10 stainless steel becomes an individual piece of jewelery with an unmistakably unique touch.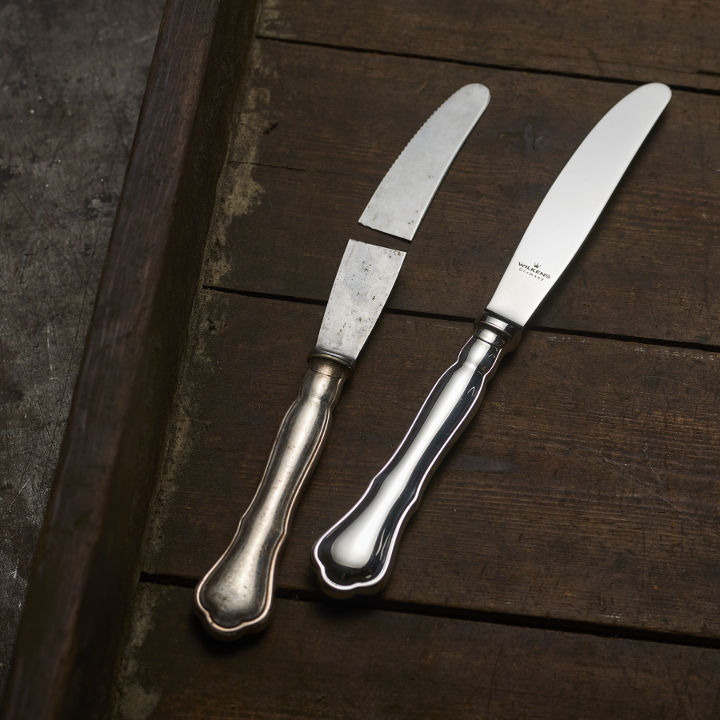 Repair & treatment of old silver cutlery
We know how important traditions and traditional values ​​are. With the utmost respect and exquisite care, our experienced craftsmen take care of the processing of your silverware, which has been in your family for many years or even generations, carry out expert repairs and let your silver cutlery shine in new splendor.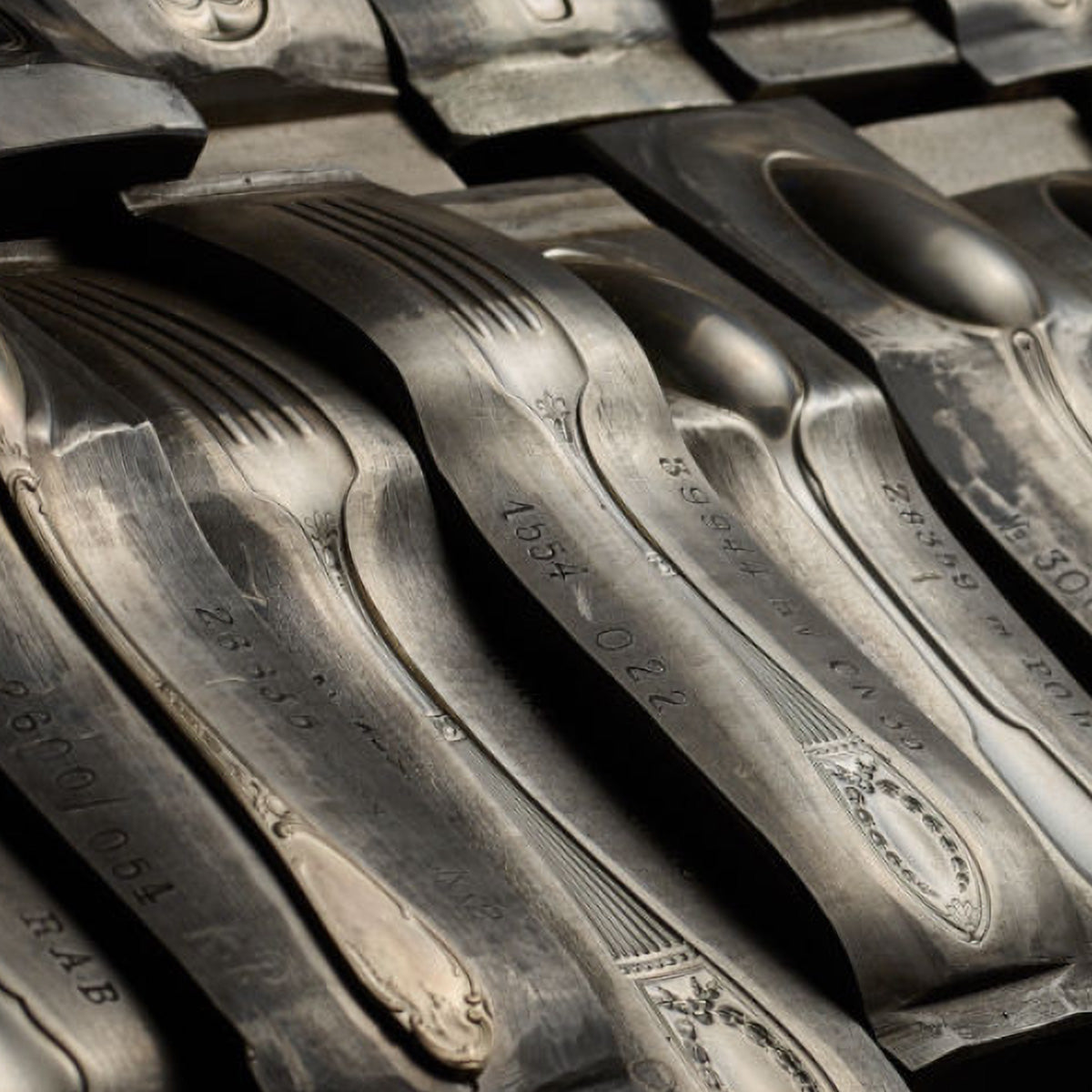 Historical patterns: At WILKENS cutlery tradition stays alive
200 years of passion for the manufacture of silver cutlery have left their mark on our company: Today, the WILKENS silver manufactory houses one of the most extensive and unique collections of embossing molds for historical cutlery and rare historical patterns.