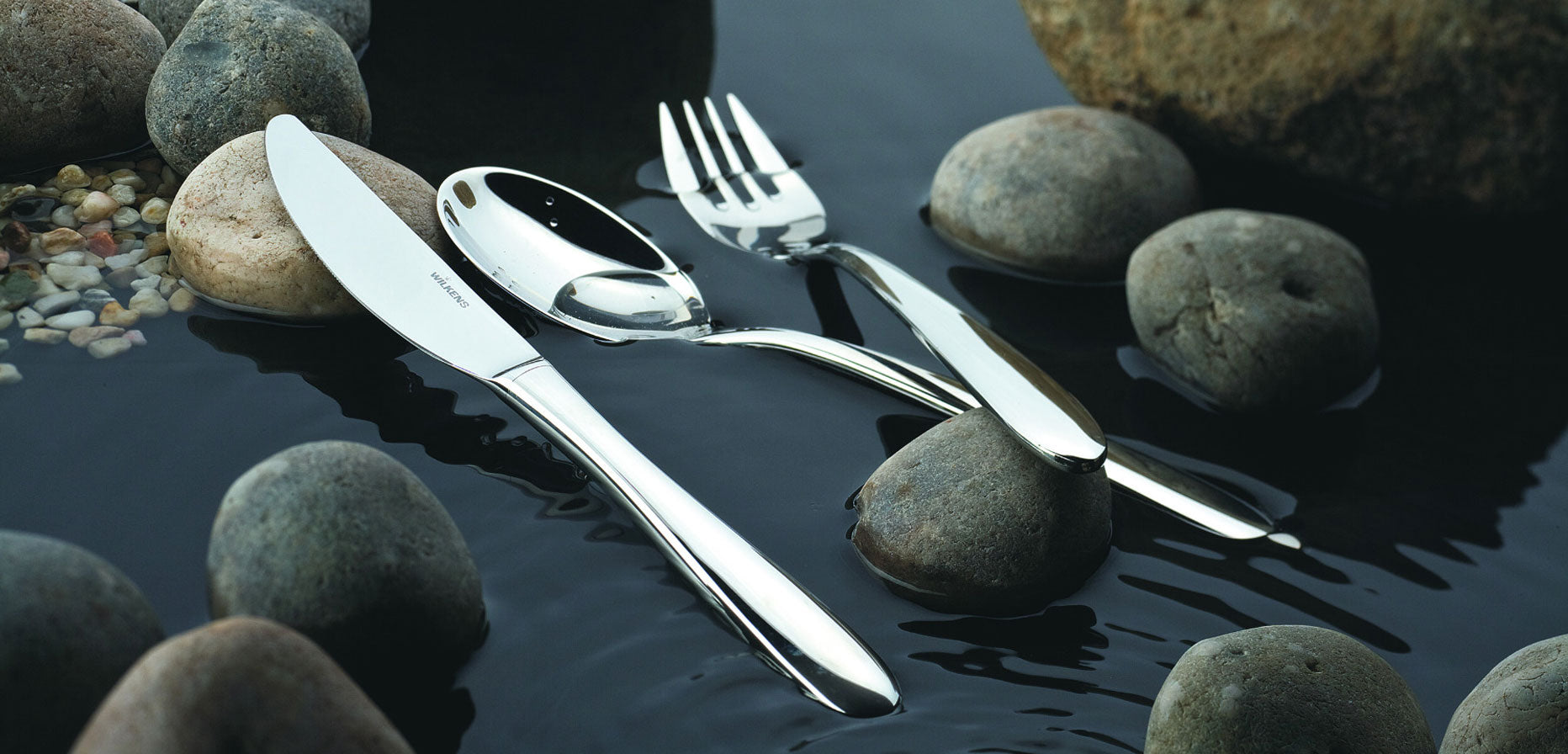 Rotondo 18/10 stainless steel
Exciting, clear lines, balanced proportions, smooth transitions and ideally balanced material distribution characterize this design. WILKENS ROTONDO convinces with the synthesis of design elements that appears new and familiar at the same time. All parts are shaped into the hand and make handling the cutlery a tactile pleasure.
Design: Walter Storr, 1996.

WILKENS ROTONDO is available in 18/10 stainless steel with many cutlery items and serving pieces, as well as in the Collector's Edition in 90g silver plated.