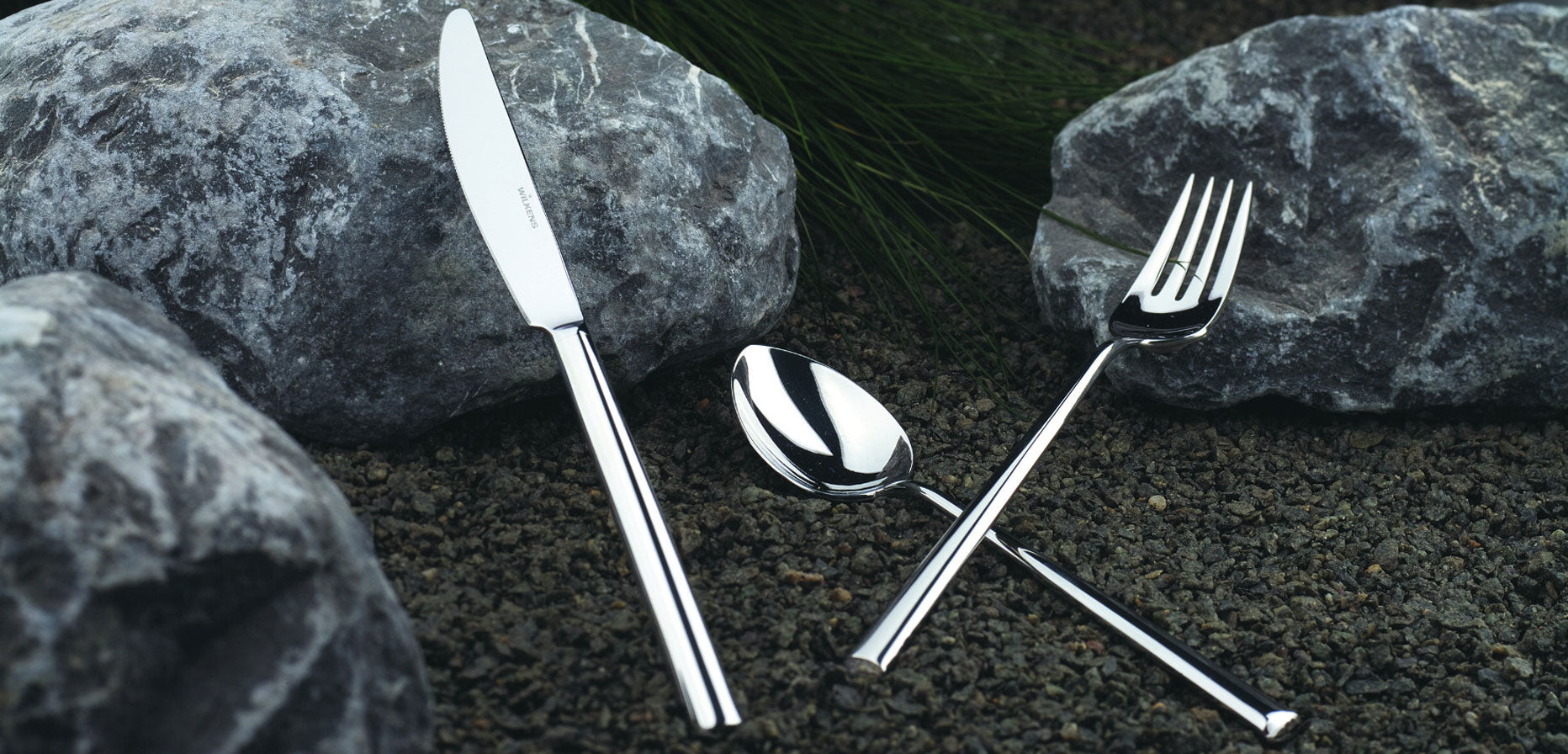 Palladio 925 sterling silver
WILKENS PALLADIO is one of the most successful cutlery designs of recent years. With its clear, elegant form, its exciting lines and its balanced proportions, this design is already a classic of modern table culture, which will not be subject to any fashion aging process. Another highlight in the WILKENS collection.

Design: Ulla & Martin Kaufman, 1992
Awards: red dot award, 1992
Design Plus Award, 1992

WILKENS PALLADIO cutlery is optionally available with a high-gloss polished or satin-finished surface - in sterling silver, silver-plated and as stainless steel cutlery with a large selection of individual cutlery items and serving pieces.