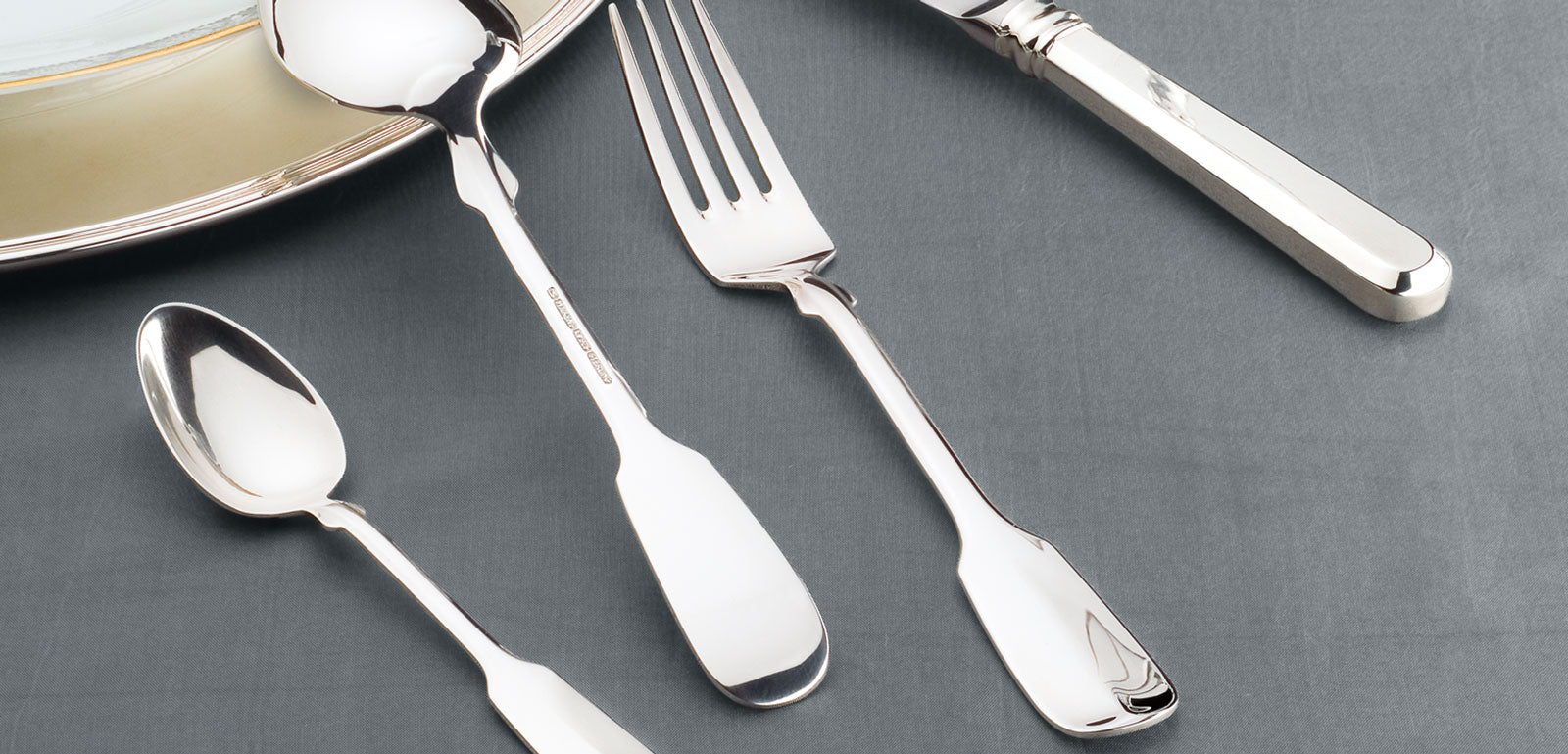 Königsspaten 925 sterling silver
Created in the Biedermeier period, WILKENS KÖNIGSSPATEN is one of the great classics of table culture. It is characterized by extreme economy of ornament, precision craftsmanship and the emphasized volume of material. The design from 1830 follows the tradition from the workshops of the silversmith Martin Heinrich Wilkens and preserves the tradition of the silversmith's art in the highest perfection.

The KING'S SPADE cutlery pattern is available in 925 sterling silver and with a 150g solid silver plating in the WILKENS Collector's Edition. We would be happy to personalize your WILKENS cutlery with an individual engraving according to your wishes.