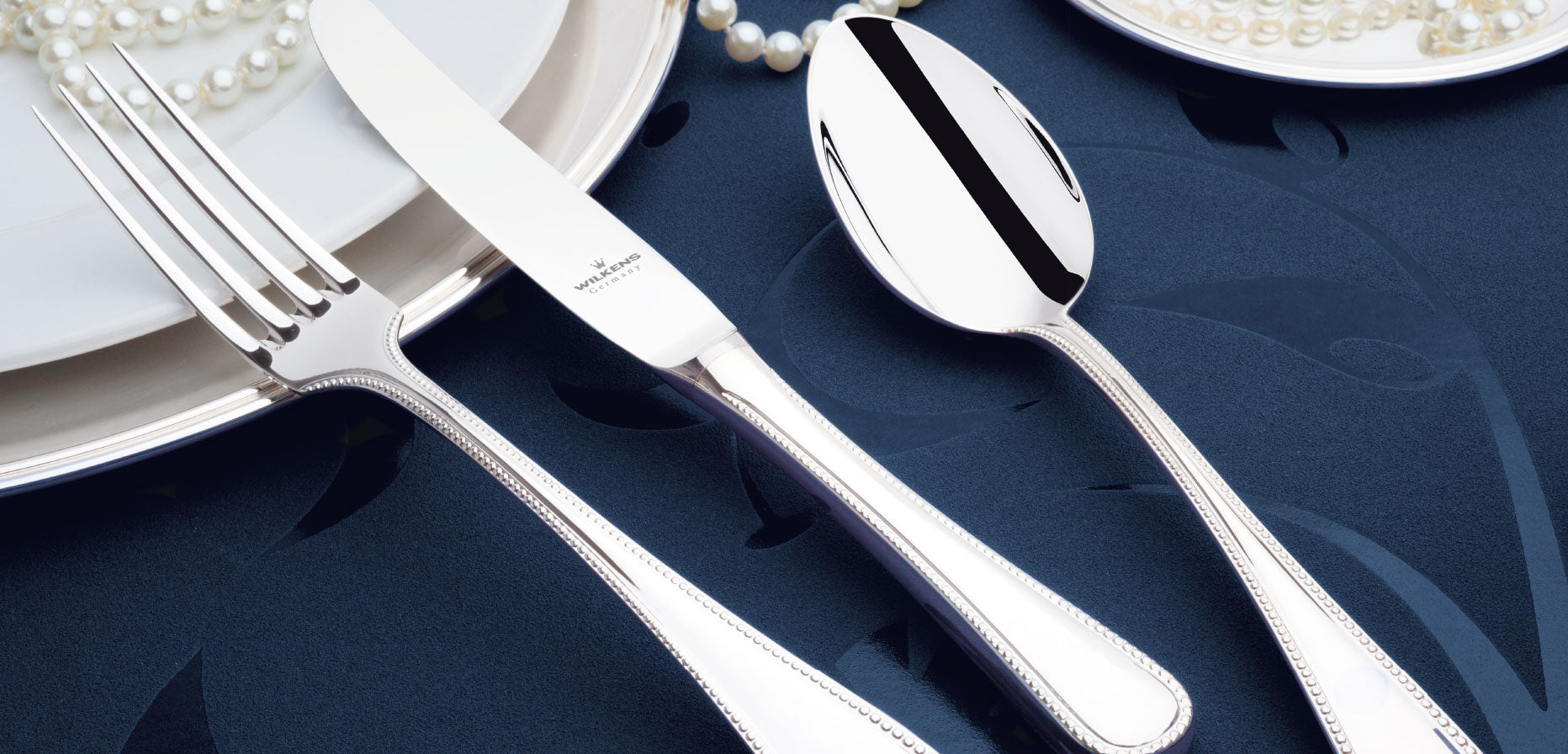 Perlstab Louis XVI 925 sterling silver
From antiquity to the present. The pearl stick appears as a decorative motif as early as the ancient Greeks. The decor experienced its renaissance in France under Louis XVI. with jewelry "à la grecque". The cutlery, named after the French king, has been in the WILKENS range for over 100 years.
WILKENS PERLSTAB LOUIS XVI is also available in 90g hard silver plating on request.

The PERLSTAB LOUIS XVI cutlery pattern is available as a set or as individual pieces with a selection of serving cutlery pieces. We would be happy to personalize your WILKENS cutlery with an individual engraving according to your wishes.