Historical & discontinued patterns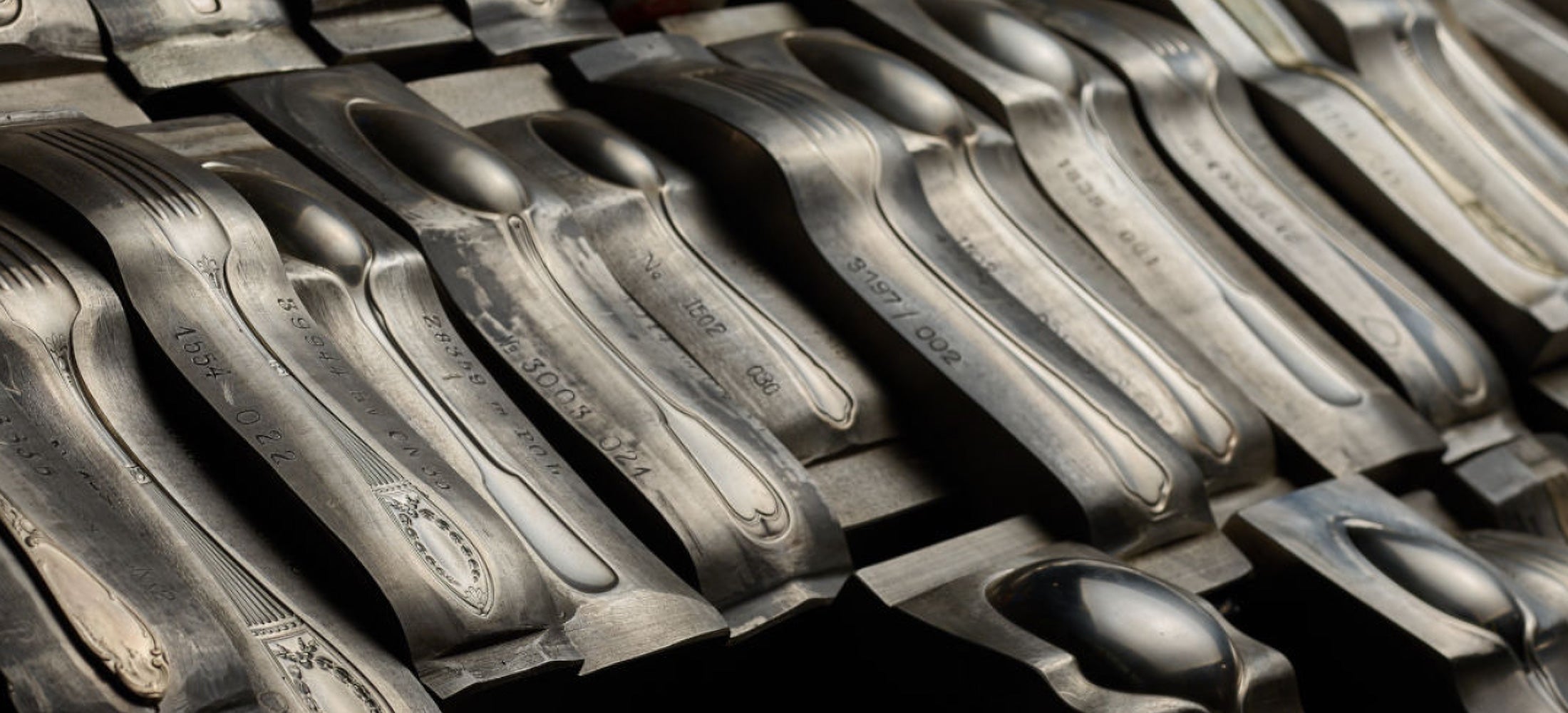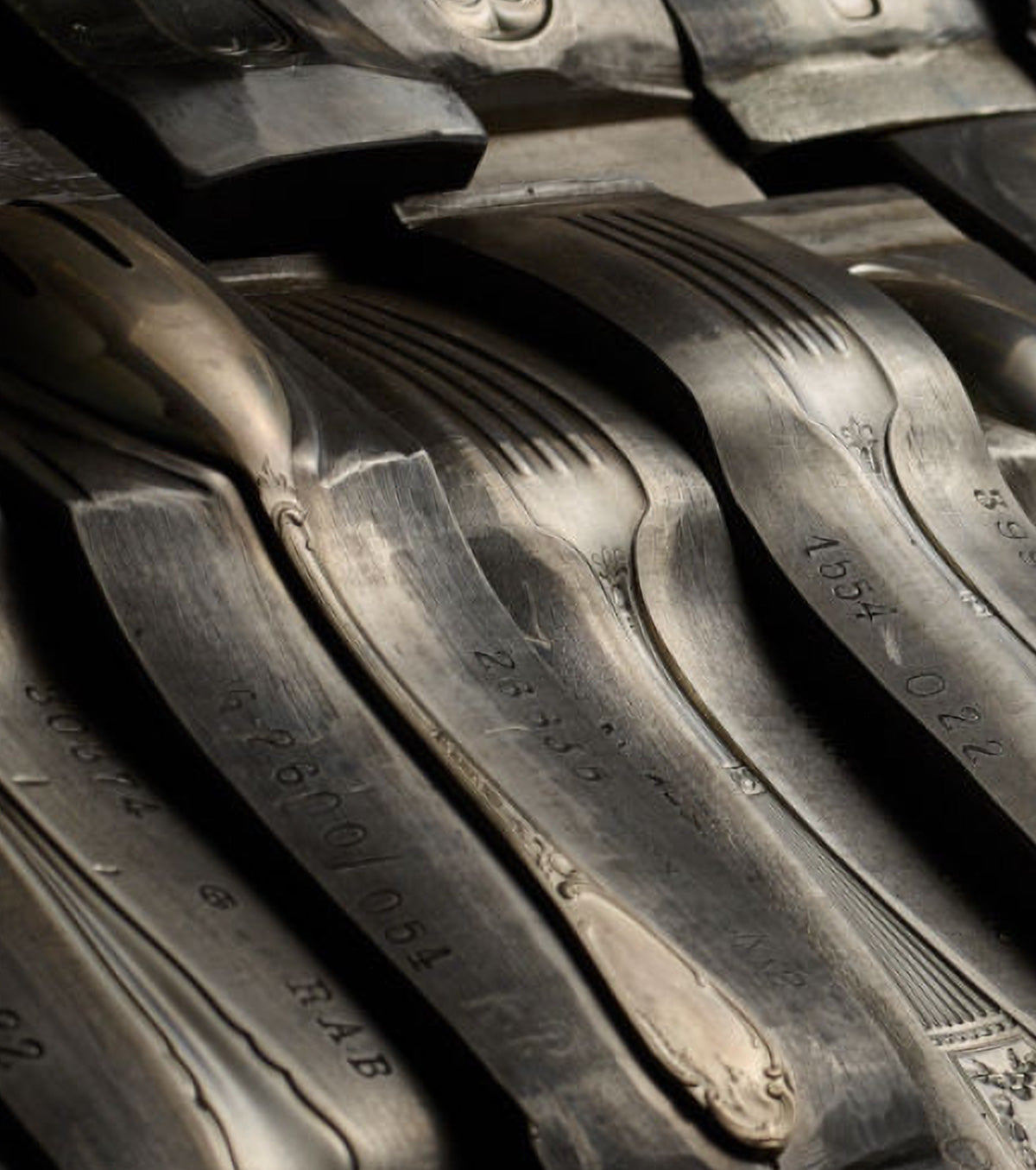 Historical patterns: At WILKENS cutlery tradition stays alive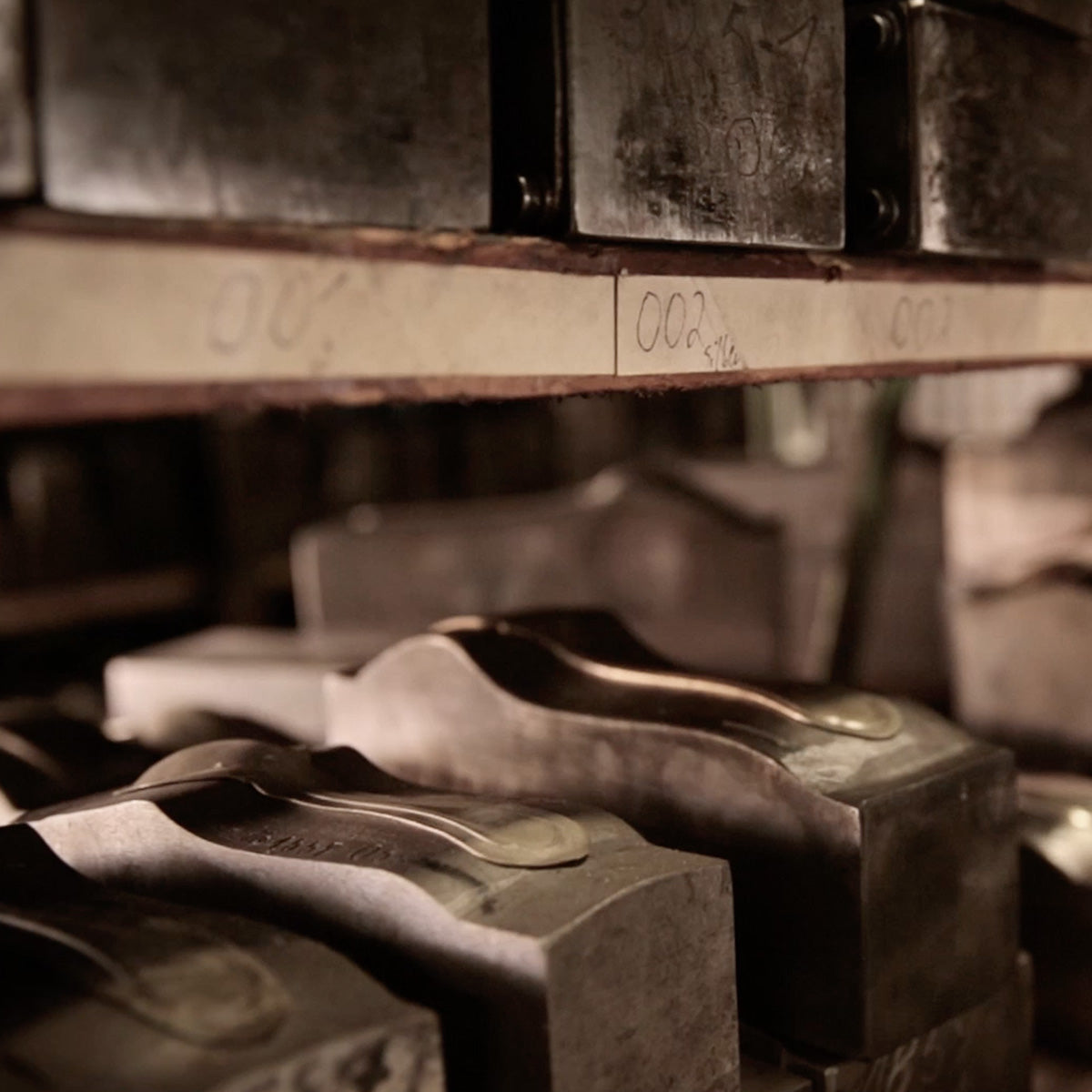 200 years of passion for the manufacture of silver cutlery have left their mark on our company: Today, the WILKENS silver manufactory houses one of the most extensive and unique collections of embossing molds for historical cutlery and rare historical patterns.
We are very proud of this and are happy to be the only silver manufactory in Germany to be able to produce such a large number of different traditional cutlery patterns as individual cutlery items.
On request and to order, we reproduce traditional silver cutlery and cutlery items
If you too would like to replace lost parts of an inherited silver cutlery or have an old traditional silver cutlery reproduced, we would be pleased to place one of our carefully guarded historical samples in our embossing machines and bring it to life again.

Note: Reproduction is only possible after the tool has been checked and assessed.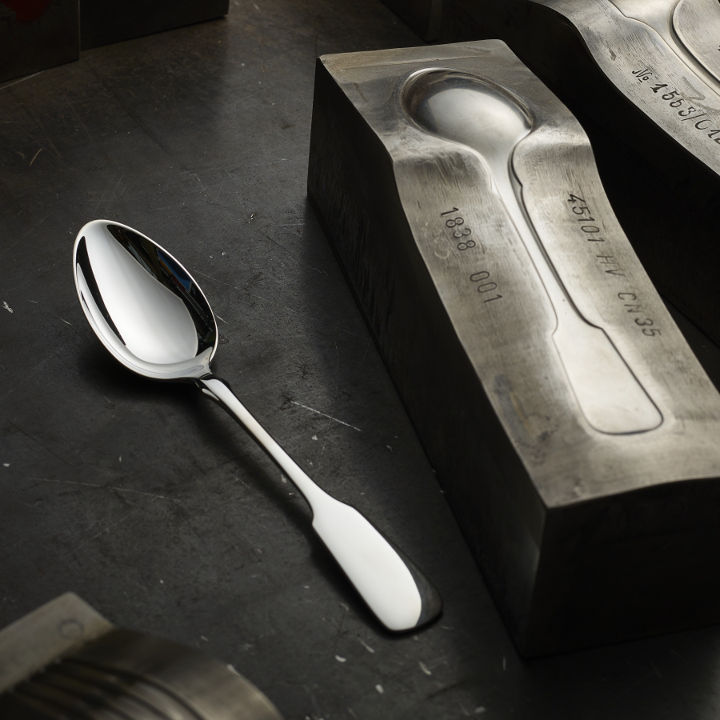 Discontinued samples of WILKENS silver cutlery and silver-plated cutlery
Are you looking for a Wilkens pattern that has already been discontinued or silver cutlery that is no longer available in stores? We would be happy to help you and put out feelers for the individual cutlery you are looking for and older silver cutlery from WILKENS, because many discontinued patterns are still available as leftover stocks or in individual cases even as complete silver cutlery.
With a bit of luck, we can also get you the cutlery, silverware or cutlery you want - please talk to us in confidence!