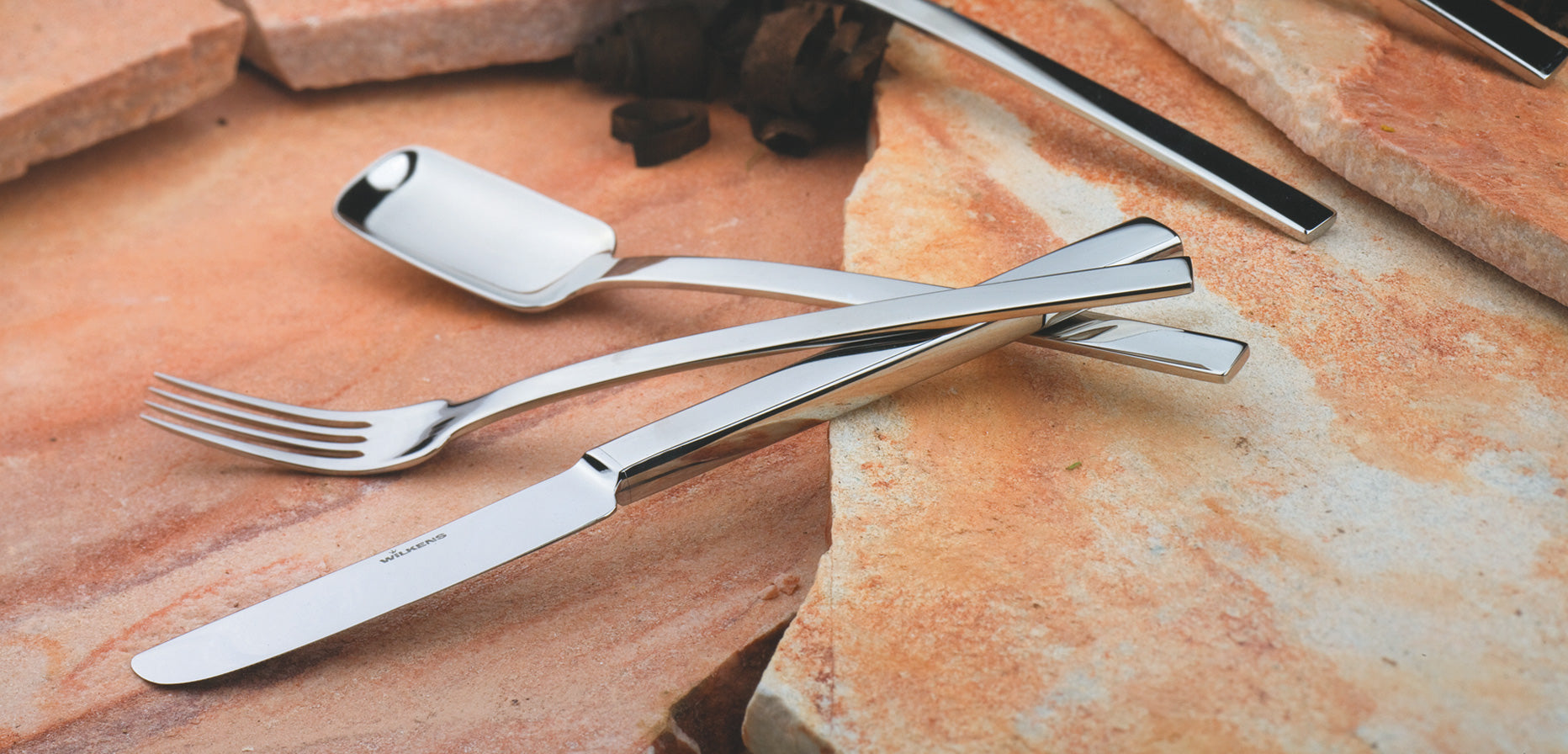 Divo 18/10 stainless steel
"Cutlery has to work. Bringing material and form into an authentic harmony that stimulates the senses is the designer's job" - Claudia Christl, WILKENS designer from Hamburg.

The rectangular front parts on formally reduced cutlery handles, the silhouette sets accents and asserts itself against the usual. Slightly stretched handles capture the intentional exaltation of the bowls: the puristic form alone in combination with the highly polished surface conjures up generous elegance on the table.

The WILKENS DIVO cutlery is available in a cutlery set or in individual cutlery pieces, as are the serving and cutlery serving pieces.