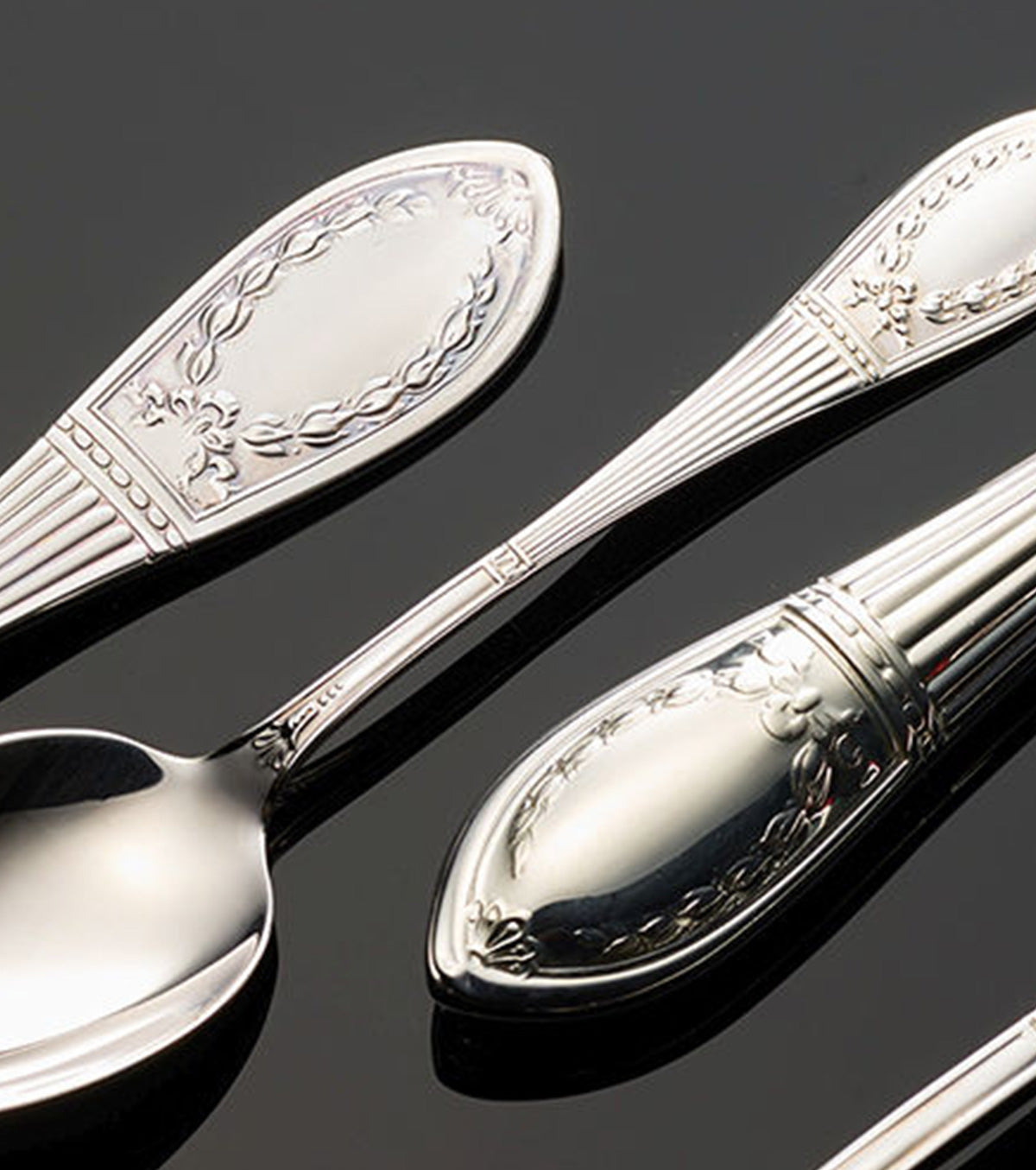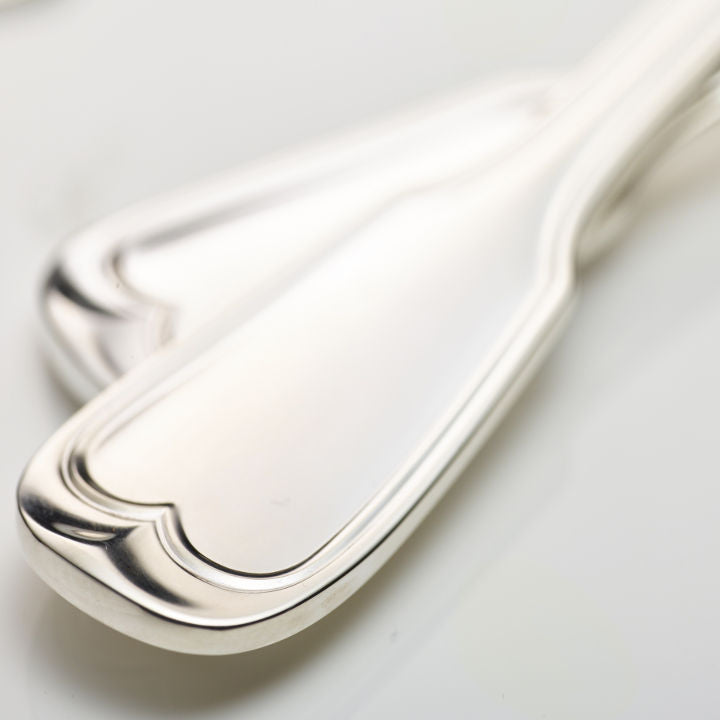 925 sterling silver from WILKENS: Unmistakably beautiful
With its beautiful, unmistakably warm radiant shine and its easily malleable, soft material properties, silver is an ideal material for the production of luxurious, premium quality cutlery. The value of silver cutlery is not only expressed in its unique appearance, the heaviness of the material and the wonderfully velvety, warm feel make the value of fine 925 sterling silver tangible with all your senses.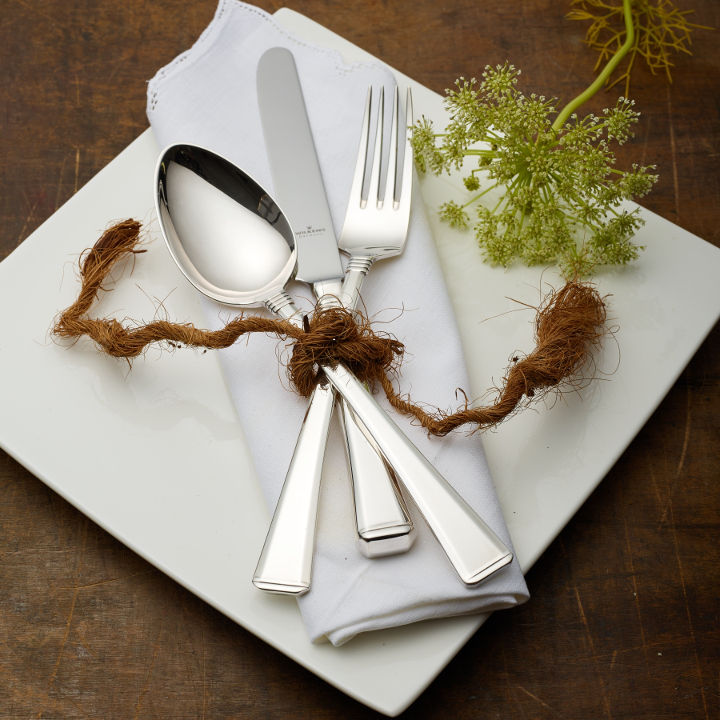 Silver plating and silver-plated cutlery: The WILKENS 180 g Royal silver plating
Wilkens & Söhne is the only silver manufactory in the world that is able to produce this highest silver plating quality as standard and to offer its discerning international clientele premium silver cutlery with WILKENS 180 g Royal silver plating.
You can recognize WILKENS silver-plated cutlery in the 180 g Royal silver plating by the stamping with the WILKENS lettering and the degree of silver plating.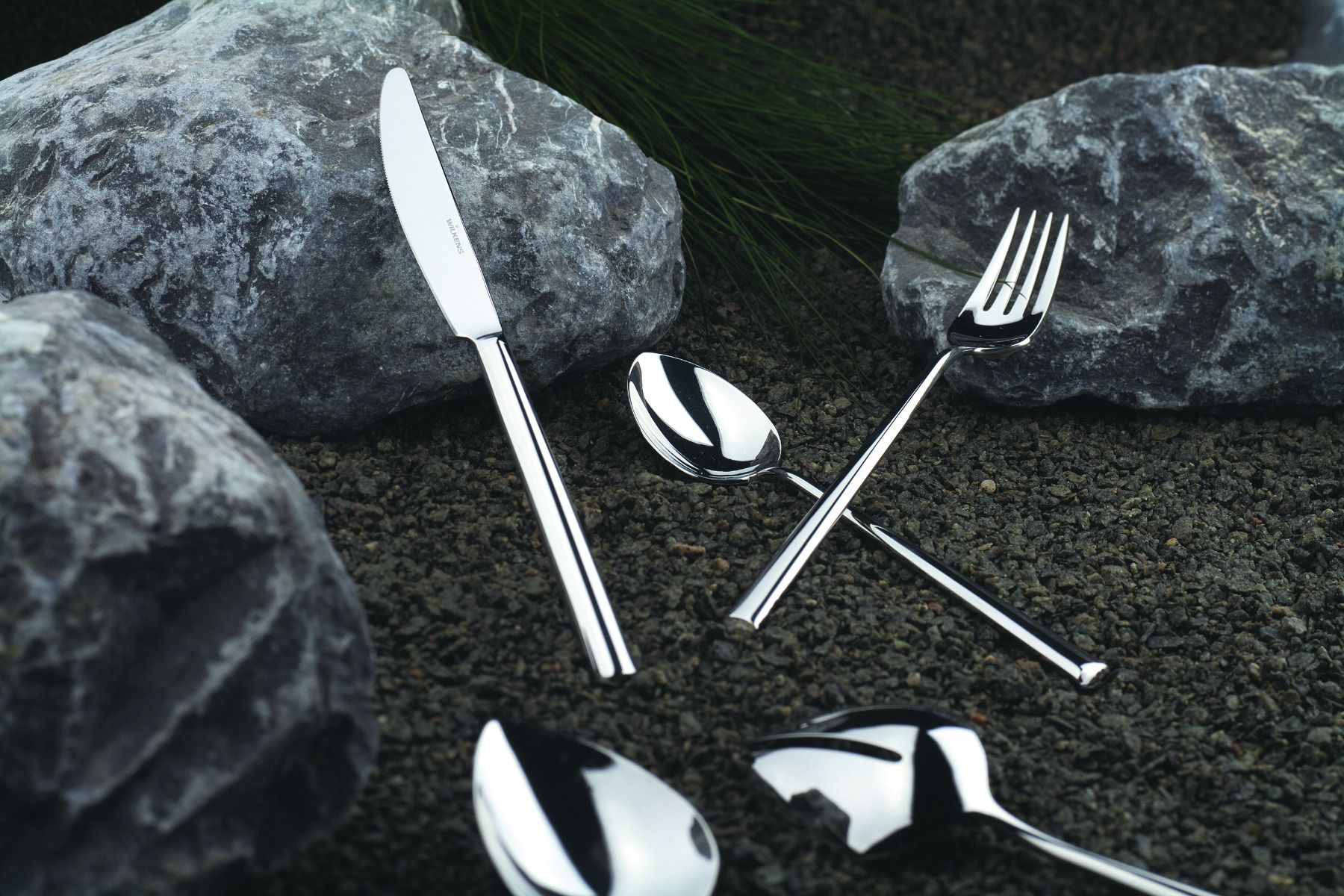 Stainless steel - excellent 18/10 quality for modern WILKENS cutlery with a brilliant shine
Since 1962, Wilkens & Söhne have also been using high-quality 18/10 stainless steel for the production of first-class cutlery. The alloy consists of 18% chromium, 10% nickel and 72% iron and impresses with its particularly brilliant shine, durability, longevity and extremely practical ease of care.